Senators set probe on Rizal boat tragedy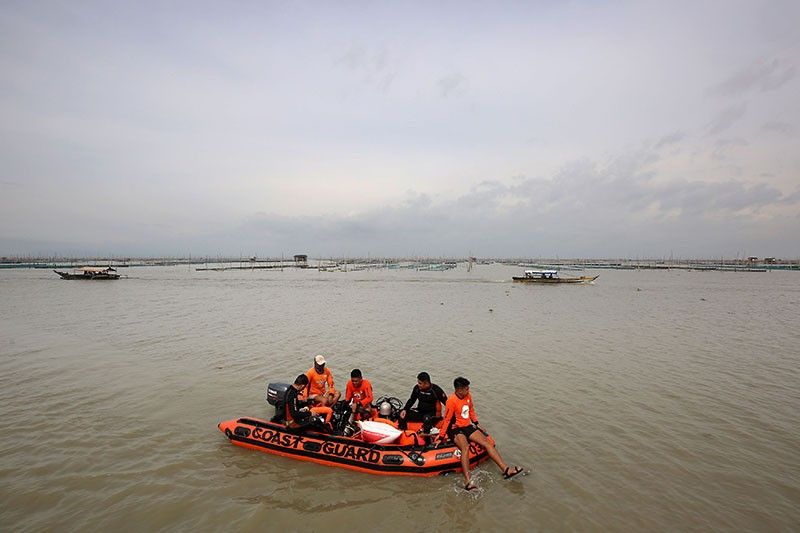 MANILA, Philippines — The Senate is preparing to investigate the deaths of 27 passengers who drowned on July 27 after their boat capsized in Laguna de Bay in Binangonan, Rizal at the tail end of Typhoon Egay.
Egay battered Central and Northern Luzon last week before exiting toward Taiwan.
The motor banca Aya Express, with a seating capacity of 42 but which had 70 passengers at the time, was en route to Talim Island when it started to tilt to one side and its outrigger broke.
"It's sad and infuriating that this happened. The loss of so many lives is not a joke just because of negligence or maybe corruption, so we must find out in the investigation," Sen. Grace Poe, concurrently chairperson of the Senate committee on public services, said in Filipino yesterday.
The investigation must shed light on why the Philippine Coast Guard (PCG) allowed the motorboat to sail despite the inclement weather, according to Poe.
The PCG has relieved its personnel assigned in Binangonan and will determine if they can be held liable for the incident, according to PCG spokesman Rear Admiral Armand Balilo in a July 29 news forum.
Poe said the investigation may include victims of past sea tragedies to determine the outcome of their cases and whether families have been properly compensated.
Sen. Raffy Tulfo said the PCG and Maritime Industry Authority should be held accountable.
Sen. Jinggoy Estrada said "we must hold those responsible accountable for their actions or inactions that may have contributed to this tragedy."
Meanwhile, Sen. Sherwin Gatchalian filed a Senate resolution into the government's readiness to mitigate the impact of El Niño.
"There is an urgent need to assess the capability of concerned government agencies and determine the planned interventions to mitigate the impact of El Niño," Gatchalian said.
PCG probes
PCG commandant Admiral Artemio Abu has ordered a marine casualty investigation panel to immediately investigate the incident.
"My instruction is to submit the administrative investigation report ASAP," Abu said.
Balilo said the panel is composed of lawyers from PCG's National Capital Region-Central Luzon district, tasked with finding out the cause of the maritime incident. — Evelyn Macairan