Estrada: Take comments on Senate decorum as constructive criticism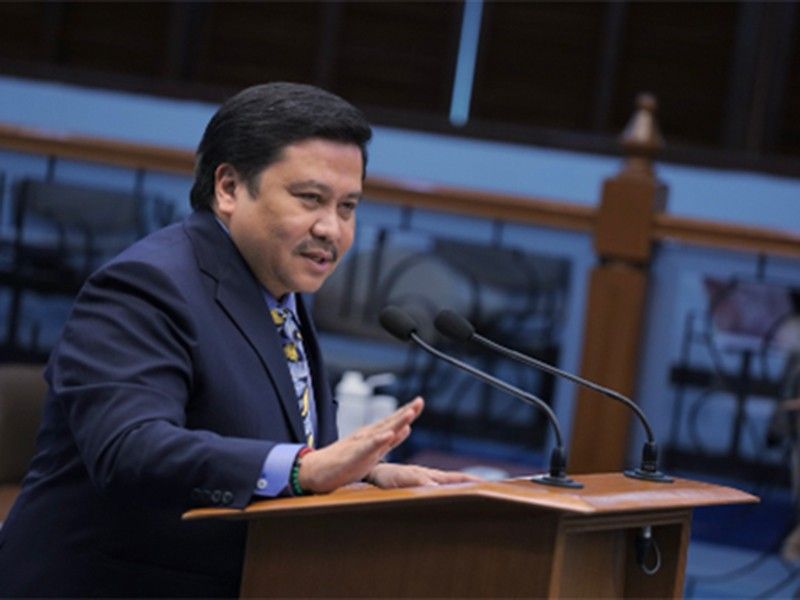 MANILA, Philippines — Comments on a seeming lack of decorum at the Senate should be seen as constructive criticism, Sen. Jinggoy Estrada said Sunday while also stressing that lapses in protocol reflect the diversity of the upper chamber of Congress.
Estrada, a former Senate president pro tempore and who was often presiding officer at Senate sessions when he was, said that being professional and respectful in the Senate is important.
"I believe there are steps we can take to address these concerns and uphold the integrity of the Senate. There exists some provisions in the Rules of the Senate governing unparliamentary acts and language and needless to say that a senator may also be called to order for a transgression of the Rules," he said.
Among those rules are the prohibition on unparliamentary, offensive and improper words or actions that would offend a senator or any public institution.
First-termer Sen. Robinhood Padilla had bristled at general criticism from former Sen. Franklin Drilon of a perceived "erosion of the prestige of the Senate as an institution, brought about by the lack of decorum of certain senators," saying providing public service is the more important aspect of being a senator.
Drilon did not name anyone, saying on Friday that: "I'm not saying our senators today are irresponsible. What I'm saying is they must project an image which would enhance the dignity of the Senate as an institution."
Padilla has been in the headlines for, among other things, grooming his mustache during a legislative hearing and for moments of confusion on parliamentary procedure. He said that he is part of the "new face of the Senate" that passes legislation and that is not too focused on being "honorable."
Estrada on Sunday acknowledged that "the dynamics within the Senate reflect the diverse backgrounds and convictions of its members" but also reminded colleagues that their words and actions affect the Senate's reputation.
"Constructive feedback is an essential part of our democratic process and the lack of decorum in our chamber has been a cause for concern. As public servants entrusted with the responsibility of representing our constituents, we must demonstrate the values we hold dear," he said.