Chedeng to intensify into typhoon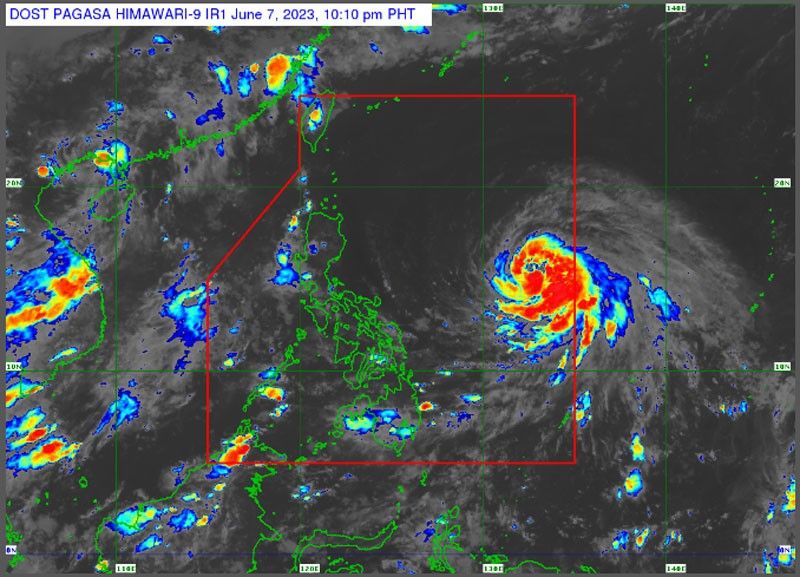 MANILA, Philippines — Tropical cyclone Chedeng is forecast to intensify into a typhoon between today and tomorrow morning, but is not expected to directly bring heavy rainfall over any part of the country.
The Philippine Atmospheric, Geophysical and Astronomical Services Administration (PAGASA) said Chedeng (international name Guchol) was expected to strengthen into a severe tropical storm last night.
It may reach peak intensity between tomorrow and Saturday, but rapid intensification is not ruled out.
Still, PAGASA said Chedeng is unlikely to bring heavy rain in the next three to five days.
The hoisting of tropical cyclone wind signals is also unlikely as Chedeng remains far from the Philippine landmass.
The weather disturbance was spotted 1,150 kilometers east of southeastern Luzon as of 4 p.m.
Chedeng packs maximum sustained winds of 85 km per hour near the center and gustiness of up to 105 kph.
It may intensify the southwest monsoon, but the timing and intensity of the monsoon rains may still change depending on the forecast movement and intensity of the cyclone.
The cyclone was forecast to move west northwestward until Saturday morning before turning northward over the rest of the weekend.
The monsoon is bringing cloudy skies with rainshowers over Palawan.
Isolated rainshowers are also forecast over Metro Manila and the rest of the country due to the monsoon and localized thunderstorms.
PAGASA warned the public of possible flashfloods or landslides during moderate to at times heavy rains.