Group warns vs Masagana Rice Program, calls it 'blueprint for bankrupt agri'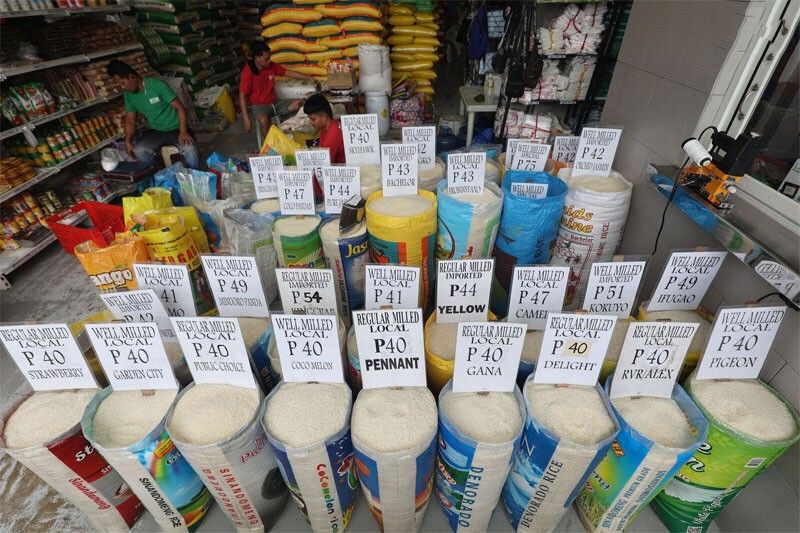 MANILA, Philippines — A group of peasant women rallied against President Ferdinand Marcos Jr.'s recently approved Masagana Rice Program, claiming that it would not result in 97% rice self-sufficiency by 2028 as promised.
Marcos approved the Masagana Rice Industry Development Program on Wednesday with the aim of achieving the highest possible rice sufficiency level through various strategies.
The program is reminiscent of the rice production program "Masagana 99," which was implemented by Marcos Jr.' father in 1973.
"Under a liberalized sector dominated by foreign monopoly agro-corporations, the Masagana Rice Program would just be another Marcosian blueprint to promote market-driven and profit-oriented agriculture, export-oriented and import-dependent, for the interest of private sectors and foreign investors," said Cathy Estavillo, secretary general of the Amihan National Federation of Peasant Women secretary general.
"The Masagana Rice Program will intensify the use of hybrid seeds, fertilizersd and pesticides. With this comes a higher cost of production like the Masagana 99 program of Marcos Sr. that buried farmers deep in debt."
Instead of subsidies, Estavillo said that peasants will be handed loans should anything negative happen with the program. Amihan also claimed that imperialist agro-corporations, big compradors and landlords would benefit from it instead of poor farmers.
Marcos Jr. currently sits as the Philippines' secretary of the Department of Agriculture, a position he took to combat the country's food crisis.
The Masagana program comes as rice farmers have long called for the scrapping of Republic Act 11203 of the Rice Liberalization law, Regional Comprehensive Economic Partnership and others, which according to groups caused hundreds of billions of revenue losses for Filipino farmers.
The law takes away the quantitative restrictions on rice importations as long as tarrifs are paid.
'Prioritize Filipino farmers'
To ensure genuine rice self-sufficiency, Amihan said the government should guarantee the land tenure of food producer-farmers, preserve agricultural lands and protect it from land-use conversios.
Amihan, along with the group Bantay Bigas, said they will continue to demand for the following to solve the issue at hand:
preserve and expand rice farms and land devoted to rice and food production, cultivate idle lands and stop the conversion of agricultural lands
rant sufficient aid and production subsidies, support services, free irrigation, post-harvest facilities and market support to rice farmers
stop import liberalization and other neoliberal policies, junk the following: Rice Liberalization Law, World Trade Organization–Agreement on Agriculture, and the Regional Comprehensive Economic Partnership (RCEP), and importation orders
enact genuine agrarian reform and the Food Security Bills filed in Congress. (HB 1161 Genuine Agrarian Reform Bill or GARB and HB 405 or Rice Industry Development Act RIDA
House Bill Nos. 1161 and 405 have been filed by the three members of Makabayan bloc since 2022 but is still pending with the Committee on Agrarian Reform to this day.