After Teves hurls conspiracies, Marcos tells him to just return and face Degamo slay allegations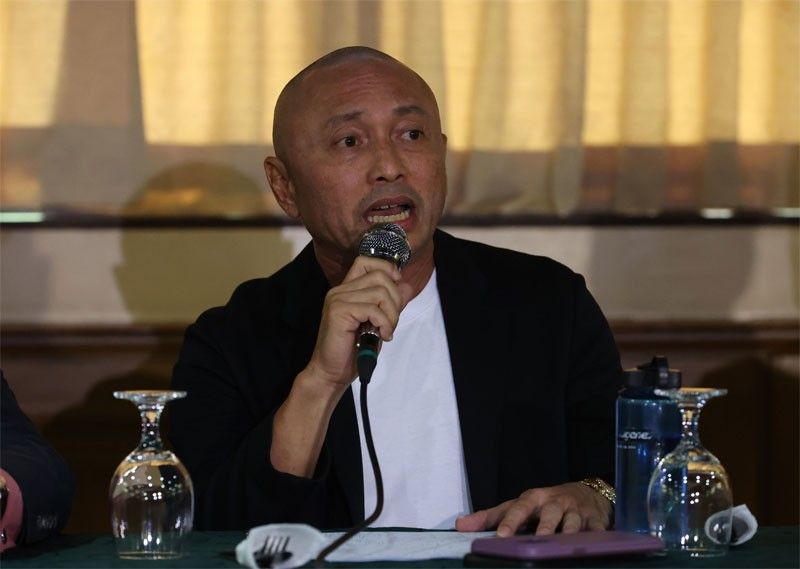 MANILA, Philippines — President Ferdinand "Bongbong" Marcos Jr. waved off a conspiracy theory by Rep. Arnolfo Teves (Negros Oriental, 3rd District) that he was being linked to the killing of Negros Oriental Governor Roel Degamo due to his supposed ties to e-sabong (cockfighting).
The President, instead, said that the government has asked Teves to return to the country to face allegations of his involvement in the killing of the provincial governor.
"The real issue is e-sabong? No, the real issue is the killing of Gov. Degamo. We already had a problem with e-sabong before, but that's not what this is about. This is about the killing of Gov. Degamo. Pure and simple," Marcos said in a streamed press conference.
Marcos also attempted to allay Teves' fears for his personal safety and told the lawmaker that the government would deploy "all kinds" of security to protect him upon his arrival in Manila.
"You are rich, you have a private jet. (You will be) surrounded by soldiers. No one can approach you," Marcos said.
Teves insists on fears
This comes after Teves posted a Facebook video late Tuesday night where he once again denied his involvement in the killing of Degamo and shared his fears of being attacked once he returns.
In the 17-minute video, Teves also hurled numerous conspiracy theories that alleged he was being set up to be a scapegoat. Among others, Teves suspected that there are individuals engaged in e-sabong who want to take him out of the business.
"There are people who want to monopolize e-sabong, so they're targeting me," Teves said in Filipino.
He also floated the conspiracy that the order to link him to Degamo's death came from Malacañang "but not from the President." He did not reveal the source of his information or substantiate his allegation.
"I was told that there was an order from the Palace to press me over the killing (of Degamo). But before the killing, there was already an operation," Teves alleged.
"I don't believe that it's president BBM who ordered to target me so other people can monopolize e-sabong. President BBM is not like that. In fact, I feel sorry that people who want to get into e-sabong are using his name," Teves added.
Sanctions from the House?
Teves reiterated that he was not allowed to join the House ethics and privileges committee meeting via videoconference yesterday where he said he was supposed to share his side.
The panel yesterday wrapped up its investigation after Teves failed to meet the 24-hour ultimatum to face his colleagues. The panel has arrived at a decision that it will recommend to the plenary regarding the lawmaker's continued absence from Congress.
Teves' travel authority to the United States only covered the period from February 28 to March 9. Since then, he has been considered on unauthorized absence, according to committee chair Rep. Felimon Espares (COOP NATCCO Partylist).
Marcos said that the "only advice" he can give to Teves now is to return before the government is "forced to move without any discussions with him."
"As this goes on for longer, your situation gets even more difficult. If you return early, you have more options," Marcos said. — With reports from The STAR / Ralph Edwin Villanueva, Gemma Garcia