Churches told: Limit virtual masses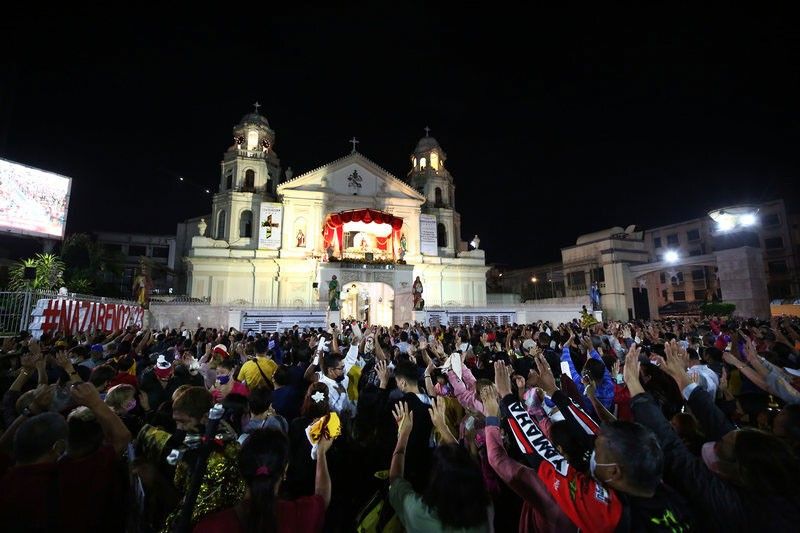 MANILA, Philippines — Manila Archbishop Jose Cardinal Advincula has called on Catholic churches under the Archdiocese of Manila to limit the number of their virtual masses, urging them to strengthen their efforts to encourage the faithful to return to attending in-person masses.
In a two-page circular dated March 16, Advincula reiterated the call of the Catholic Bishops' Conference of the Philippines (CBCP) for the faithful to participate in physical masses, especially during Sundays.
"Considering that 'the pandemic has weakened and our official health experts have placed the country into more relaxed health protocols… our people move freely and return to their normal life,' the resumption of the obligation of the faithful to participate in the Sunday Eucharist has naturally taken effect," Advincula said.
The Archdiocese of Manila marked on March 14 the third anniversary of the online mass.
On Oct. 14 last year, the CBCP issued its "Encouraging the Faithful to Return to Sunday Masses in Churches" circular, pointing out that the COVID-19 circumstances already permit and oblige people to return to normal Christian life.
As part of their efforts to encourage people to attend physical masses, Advincula has issued recommendations, which include the request to parishes "to evaluate the frequency of live-streaming of the celebration of the Holy Eucharist."
He also recommended encouraging the people to continue implementing health protocols in all parish churches and all venues for liturgical celebrations to ensure that they are convinced that they are safe in attending religious events.
As for the "Act of Spiritual Communion," Advincula said this should not be prayed aloud when communion is distributed to the faithful participating in physical masses as this devotional prayer is intended for those who are following the online masses.
"The prayer can be projected on the screen for those following the mass online. The constant catechesis on the necessity of our faithful to return to our churches for the Sunday Eucharist should be explained in our homilies and in our catechesis," the cardinal pointed out.
"The communion ministries will now say 'The Body of Christ' to each communicant. The ministers are encouraged to continue wearing their face masks, especially when distributing communion. The holy water fonts, which have been emptied during the pandemic, can now be used after the Easter vigil," he said.
Advincula assured the Catholic faithful and Church officials of his "paternal and prayerful solicitude."