Philippine suspends accreditation of recruitment agencies in Kuwait
February 1, 2023 | 12:00am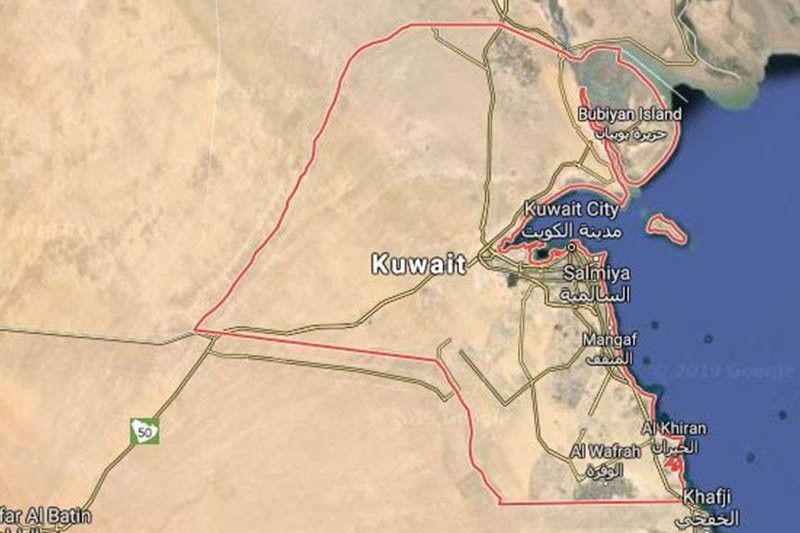 MANILA, Philippines — The Philippine government has suspended the accreditation of foreign recruitment agencies (FRAs) in Kuwait following the brutal killing of Filipina domestic helper Jullebee Ranara.
Department of Migrant Workers (DMW) spokesman Toby Nebrida yesterday confirmed the implementation of new regulations for FRAs.
"(New rules are) now being implemented," Nebrida said.
In an advisory, Kuwait-based Migrant Workers Office (MWO) officer-in-charge Catherine Duladul announced new regulations for the process of accreditation, job orders and employment contracts by FRAs will be enforced effective Jan. 29.
Only FRAs with a clean record or those without stayers at the welfare home and without request for assistance shall be allowed to submit applications for processing, according to Duladul.
"Application for accreditation of new, dual and replacement is suspended pending a review of existing accredited FRAs," she said.
He added that applications for additional job orders shall also be limited to 50, provided that their balance is not more than 15, based on the DMW online system.
Under the new rules, the processing of individual employment contracts is also limited to 20 per week for every FRA.
FRAs are also required to secure clearance from the DMW office before the submission and processing of additional job orders.
FRAs are also required to submit a monthly monitoring report on their deployed workers.
More training
Following Ranara's brutal killing in Kuwait, those seeking to work as household service workers (HSWs) may be required to undergo more training and orientation.
In an interview with "The Chiefs" aired on Cignal TV's One News last Monday night, Overseas Workers Welfare Administration (OWWA) chief Arnel Ignacio noted that he intends to recommend a policy requiring intensive training and preparation for Middle East-bound HSWs.
"For any action by our government, it should include intensive training and preparation for a full understanding of the culture, and I will also recommend that our brothers in the Middle East will also understand how we are as Filipinos," Ignacio said.
He added that the current requirement for departing HSWs to undergo three to four hours of seminar is insufficient to prevent conflict with Arab employers due to cultural differences.
Ignacio explained that the differences in Philippine culture and those of the Middle Eastern countries have become common causes of conflict that sometimes lead to rage.
He declined to reveal if he is in favor or against calls to ban the deployment of overseas Filipino workers (OFWs), saying policymaking is beyond his function as OWWA head.
For Ignacio, Filipinos wanting to work abroad should be made to realize that moving to another country with a different culture is not that simple as it requires physical, mental and emotional preparation.
"Working there will entail not only your mental preparation, your emotional preparation, but totally and absolutely your physical preparation because it's a very difficult job working as a household service worker in the Middle East," Ignacio pointed out.
"Let's allot enough time and not just subject HSWs to three or four hours of seminar. That will not suffice," he said in English and Filipino.
Ignacio stressed that misunderstanding of culture has led to the arrest and imprisonment of a number of OFWs in the Middle East.
He added that OWWA is launching a weekly information campaign in barangays nationwide to educate those intending to work abroad on Middle Eastern culture.
He would also possibly recommend strict screening of OFWs seeking employment as HSWs in the Middle East.
Ignacio said he would submit his recommendations to Migrant Workers Secretary Susan Ople and legislators who are in charge of policymaking.
He added that the DMW would thoroughly review the existing bilateral agreement between the Philippines and Kuwait, considering Ranara's brutal killing.
The OWWA chief said any agreement that the government will forge with the Kuwaiti government will be for the betterment of OFWs and prevent another killing.
OWWA would have been able to rescue Ranara if only the agency had received any signal from Ranara that she needed help, according to Ignacio.
In fact, he reported that the Philippine government has already taken away two other Filipina HSWs from Ranara's employers.
He said the Philippine labor and OWWA offices cannot directly extract a distressed OFW from the house of the employer, but they can coordinate with police authorities and foreign recruitment agencies.
Compared with Saudi Arabia, Kuwait is just a small country, thus Ignacio said they could easily rescue distressed OFWs from erring employers.
Cases of distressed OFWs in Saudi, however, are more manageable than in Kuwait, according to the OWWA chief.
He noted a daily average of 20 distressed OFWs seeking refuge at the government-run shelter in Kuwait, but he refused to classify it as an "abnormally" high number of distressed workers.
The government is already preparing a bigger shelter to accommodate all distressed OFWs seeking help.
Deployment ban
Meanwhile, the local recruitment industry yesterday expressed strong opposition to calls to ban the deployment of Filipino domestic helpers to Kuwait.
A deployment ban could do more harm to Filipino workers since it could encourage them to leave the country illegally, according to recruitment consultant Manny Geslani.
"OFWs who are victims of human trafficking will be devoid of the protection of the DMW office or POLO and the labor agreement forged by both countries for the welfare and protection of the OFWs," Geslani said.
Instead of imposing a deployment ban, he urged the government to evaluate the current situation and just limit the number of those being sent to the Middle Eastern country.
In a television interview yesterday, Ople said her office is looking at blacklisting erring recruitment agencies deploying OFWs to Kuwait.
"We also need to discuss, there are a lot, actually – reporting mechanisms, tracking of welfare cases and the possible whitelisting and blacklisting of recruitment agencies as what we have now in Saudi Arabia. We will explore all possibilities," she added.
The DMW has already issued a preventive suspension order against the Ranara's employer.
Ranara was reportedly killed by the 17-year-old son of her employer. Her burned remains were found in the middle of the desert. – Rudy Santos, Robertzon Ramirez