Karapatan flags similarities in South Korea union raids and local red-tagging
January 30, 2023 | 5:21pm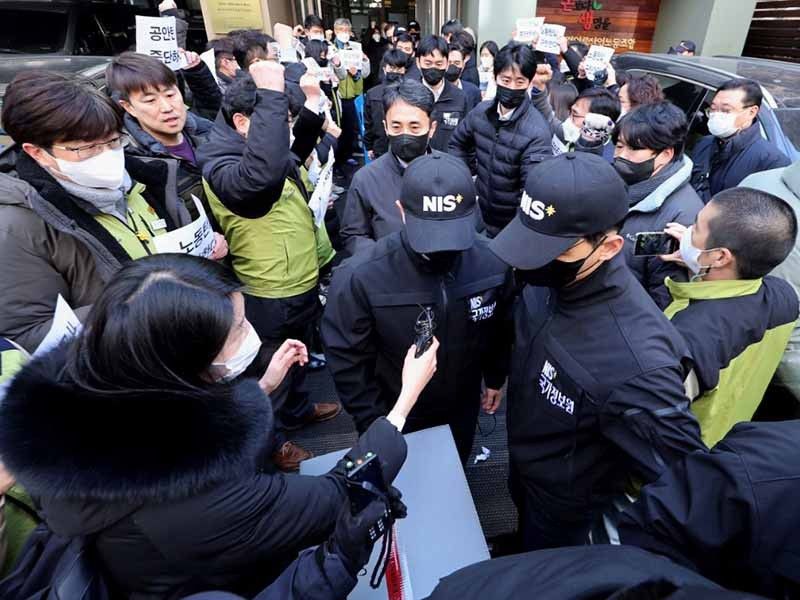 MANILA, Philippines — Karapatan on Monday joined labor unions in condeming raids by South Korea's government on the offices of workers' groups there under a Cold War-era national security law, with the rights group saying it is reminiscent of red-tagging campaigns in the Philippines.
According to the International Trade Union Confederation, which called the raids "overt aggression and intimidation by the government", South Korea's National Intelligence Service and police searched the offices of the Korean Confederation of Trade Unions and the Korean Health and Medical Workers' Union on January 18 to investigate members with alleged links to North Korea.
In a statement, Karapatan said the raids in South Korea had similarities to government actions in the Philippines, including the "Bloody Sunday" operations in March 2021 where activists and community leaders were killed and the raids on the offices of the National Federation of Sugar Workers and other groups in Bacolod City that led to the arrests of 40 activists.
Similarities
Karapatan secretary-general Cristina Palabay said that governments have "[resorted] to red-tagging as a pretext to suppress growing union struggles." She added that while activists and labor union organizers in the Philippines are accused of ties to the communist armed struggle, "[i]n South Korea, the right-wing government of President Yoon (Suk Yeol) has alleged that recent KCTU-led strikes were instigated by North Korea."
She said that labeling activists and union organizers as enemies of the state has become "a convenient tactic used by state authorities to divert public attention from critical economic and political issues."
ITUC said the raids were not the first time that the South Korean government acted against the country's unions, with an attempted raid on union offices in December and the arrest of KCTU's president in 2021. KCTU has also protested the raids, calling them part of a crackdown on trade unionists.
"This is a shameful attack on trade unions and, as such, an assault on democracy itself in South Korea," ITUC said.
"As an [International Labor Organization] member state, the Korean government has a duty to uphold ILO standards on freedom of association. That means respecting human and trade union rights and guaranteeing that trade unions can operate free from fear and persecution."
South Korea's National Security Act
According to an AFP report, the raids were done under South Korea's National Security Act.
The law, which dates back to 1948, blocks ordinary citizens from accessing most North Korean-produced content, including its official Rodong Sinmun newspaper.
It has been widely criticized, including by the United Nations that says it is a "seriously problematic" challenge to freedom of expression in the South.
Thousands of people — including labor activists — were imprisoned under the law by the military governments that ruled the South for decades, often accused of engaging in pro-Pyongyang activities or spying for the North. — with a report from AFP