House bill seeks higher taxes on pricey distilled spirits
January 22, 2023 | 12:00am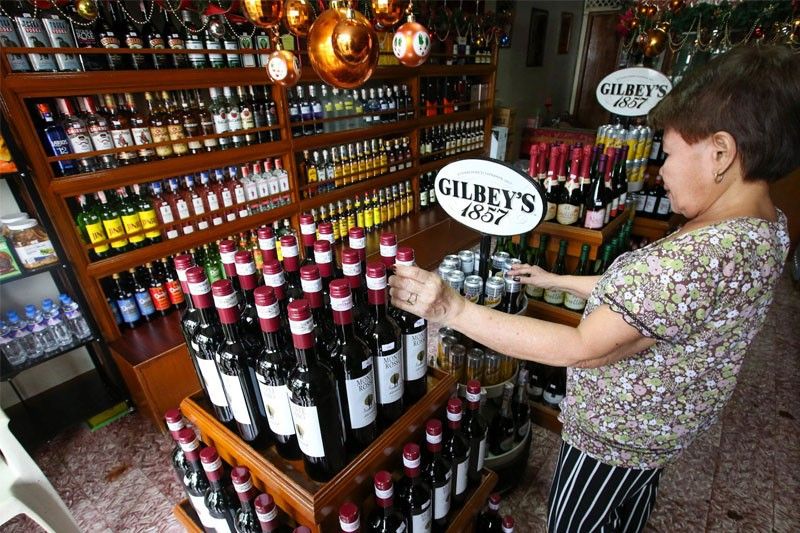 MANILA, Philippines — The Sin Tax law is now on its 10th year and Albay Rep. Joey Salceda wants this updated through a bill that will seek higher taxes on distilled spirits and other beverages.
This bill, according to Salceda, shall impose a "non-essential goods tax" on distilled spirits and other beverages priced above P20,000 per bottle.
"(That) will help correct the problem with tax rates in distilled spirits. They are too low, considering that they are possibly the most harmful among all alcoholic products," he said in a message on the 10th anniversary of the law.
Salceda has assured anti-tobacco advocates that he remains a "champion of sin taxes" this Congress.
"We have already filed a bill imposing higher tax rates on electronic cigarettes, another tax bill putting alcomixes at par with beer tax rates," he noted.
The lawmaker is also studying a "junk food tax," as well as an updating of rates of the sweetened beverage tax, underscoring that "obesity kills just as alcohol or tobacco kill."
At the same time, Salceda intends to be working on smuggling issues, particularly in tobacco.
"Just this week, I received high-level intelligence that illicit tobacco that is supposed to have been seized are still being applied for transshipment permits. Presumably, these will not be transshipped and will actually leak to the domestic market when they get their chance," he added.
Salceda is also working on the problem of "misclassification and the abuse of de minimis privileges for imported electronic cigarette products."
"In large online shopping sites, electronic cigarettes are apparently being classified as toys or electronics so that they can bypass health regulations as well as duties. This, of course, is a mockery of the Sin Tax laws," he maintained.
On arguments that enforcement is the reason why illicit trade of tobacco products continues, he said any tax rate "will be a problem."
"Nobody quits smuggling just because a tax rate is 'reasonable.' Once a cheat, always a cheat. So, we might as well increase tax rates," he said.
"But my stubborn resistance to such arguments will become a lonely voice in the wilderness if the people do not see real improvements in customs and tax enforcement," he added.