Only 2,112 NPA fighters left – AFP
December 27, 2022 | 12:00am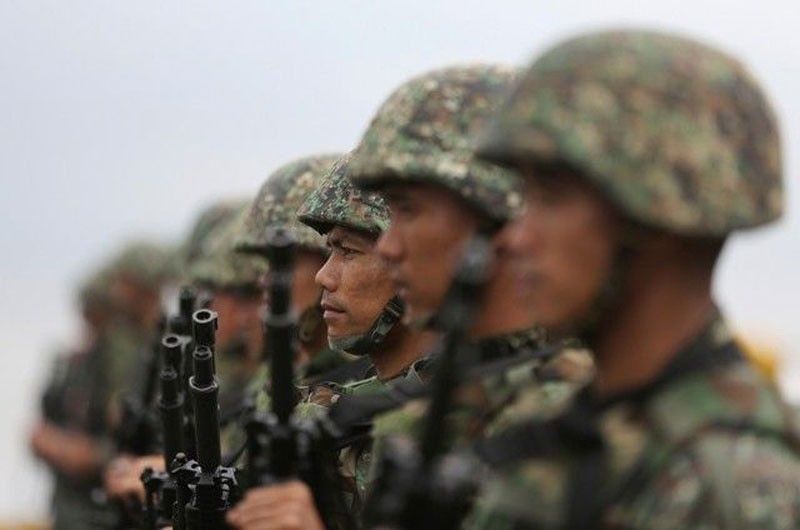 MANILA, Philippines — Because of sustained military operations coupled with the whole-of-nation approach of bringing development to far-flung areas and offering benefits to surrenderees, the military believes that the New People's Army (NPA) now has only 2,112 fighters left.
After 54 years of existence, the Armed Forces of the Philippines (AFP) said the communist rebel group, considered as a local terrorist organization, has suffered significant strategic losses as it lost a great number of guerrilla units, leaders and members.
The military, releasing figures yesterday, said the NPA has been reduced to 2,112 members with 1,876 firearms, from 89 to 22 guerrilla fronts with 17 already classified as weakened.
The military said NPA leaders neutralized by government forces include Helenita Pardales, secretary of the Eastern Visayas regional party committee; Ericson Acosta, top NPA leader of Komite Rehiyon-Cebu-Bohol, Negros, Siquijor; Rogelio Sapon Gerondio Jr., secretary of sub-regional committee 3 in Agusan del Norte; and Gina Belsa Granada, secretary of defunct guerrilla front in Zamboanga del Norte.
The AFP also claimed that from as high as P4.2 billion in 2017, the NPA was allegedly only able to extort P8.5 million in 2022.
During the recent celebration of the 87th AFP founding anniversary rites, Armed Forces chief Lt. Gen. Bartolome Vicente Bacarro said the military has achieved strategic victory against the NPA.
"We can confidently state that we have achieved strategic victory and are inching closer to total victory against these terrorists," he said. "Our localized peace-building efforts, with multi-stakeholder and whole-of-nation approach, also yielded positive results, as we encouraged enemies of the state to return to the fold of the law and build goodwill with communities."
AFP spokesman Col. Medel Aguilar said the Communist Party of the Philippines (CPP), following the death of its founder Jose Maria Sison last Dec. 16, has lost its relevance. "The death of its founding chair, 'teacher and guiding light' leaves the UGM (underground movement) with no sense of purpose and direction," Aguilar said.
The CPP central committee yesterday dismissed the Philippine military and defense department's claim that NPA guerrilla fronts are "now down to five," calling the figure "ludicrous."
Although the CPP acknowledged the underground armed movement has suffered setbacks and losses in some parts, "these are mainly caused by internal weaknesses and errors."
It remains confident "that (it) can gain unprecedented strength, lead the revolutionary movement in the Philippines to steadily advance in the coming years and achieve victories much greater than ever before." – Artemio Dumlao, Ralph Edwin Villanueva, Jose Rodel Clapano