Bongbong Marcos to LGUs: Apply innovations in digitalization, infrastructure projects
October 2, 2022 | 12:00am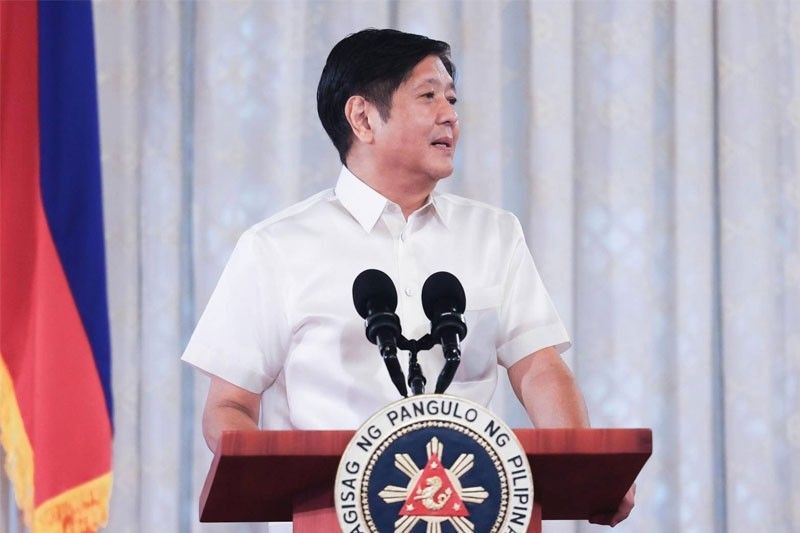 MANILA, Philippines — President Marcos has called on local chief executives to harness new innovations in infrastructure and digitalization and pursue private partnerships to provide better services to their constituents.
"In seeking and employing the best solutions for our people, let us be open to all the latest innovations, new ideas and fresh perspectives," Marcos said in his message during the oath taking of new officers of the League of Municipalities of the Philippines (LMP) at Malacañang last Friday.
"Let us include private partnerships to maximize the service that we give to the people. Let us use that to implement critical projects in each locality, especially those related to infrastructure and digitalization," he said.
The President also assured local government units (LGUs) of continued support from the national government even with the implementation of full devolution this year.
"As we prepare for the full devolution this year, let me assure you that this national government will do, to the best of our ability, to help you meet the demands of this devolution, including the realization of your respective transition plan," he said.
"The provision of the local government support fund is to ensure that no LGU shall be left behind in the implementation of full devolution," Marcos said.
In August, the President formed a team headed by the Department of the Interior and Local Government (DILG) to look into issues of devolution and decentralization of the functions of the local and national governments arising from the implementation of the Mandanas-Garcia ruling.
Marcos had said the national government could provide additional allocation to the local governments that are mandated by law to conduct school building repairs.
The Mandanas-Garcia ruling fully transfers or devolves the delivery of basic services to LGUs, stemming from a 2013 petition made by Batangas Governor Hermilando Mandanas and former Bataan governor Enrique Garcia Jr. before the Supreme Court (SC) on LGU shares of the internal revenue allotment or IRA.
The SC affirmed the ruling in 2018, giving the LGUs a just share of all national taxes collected and not only from the Bureau of Internal Revenue (BIR) effective 2022.
LGUs get their IRA from 40 percent of national internal revenue taxes collected by the BIR. With the SC ruling, LGUs are projected to increase the IRA by 27.61 percent.
Mayor Joseph Bernos of La Paz, Abra was elected national president of LMP from 2022 to 2025, replacing president emeritus Luis "Chavit" Singson of Narvacan, Ilocos Sur who served from 2019 to 2022.