BOC on alert vs banned agricultural product smuggling
August 15, 2022 | 12:00am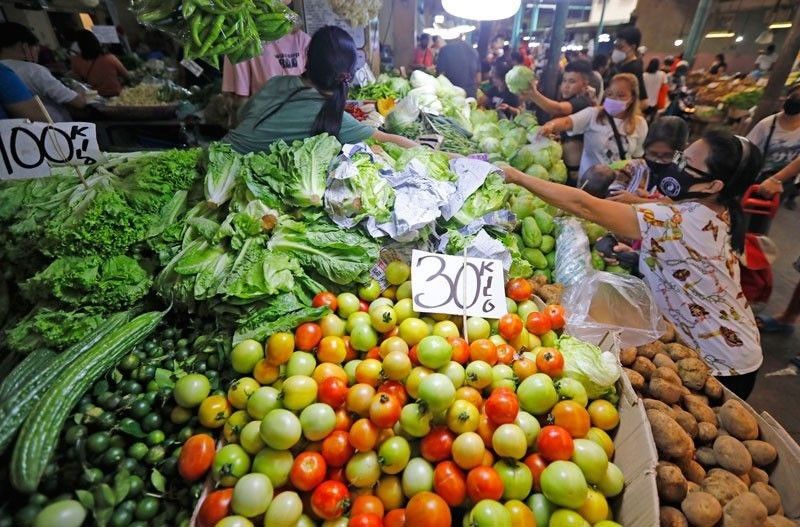 MANILA, Philippines — Bureau of Customs (BOC) districts and sub-ports are on the lookout for possibly banned and prohibited agricultural products being sneaked into the country.
Acting Customs Commissioner Yogi Filemon Ruiz has issued a memorandum with an updated list of banned and prohibited farm products as identified by the Department of Agriculture (DA).
The DA, which is directly headed by President Marcos, included in this list domestic and wild birds as well as their products like poultry meat, day-old chicks, eggs and semen from countries highly affected by pathogenic avian influenza.
The list of banned agricultural products also includes live cattle, meat and meat products derived from cattle that come from countries with cases of bovine spongiform encephalopathy (BSE).
It also includes domestic and wild pigs and their products, such as pork meat, pig skin, processed animal proteins and semen from countries with cases of African swine fever; foot and mouth disease (FMD)-susceptible animals and their products and byproducts from banned countries; and other fishery commodities that are not allowed for importation like piranha, janitor fish, knife fish and blackchin tilapia.
"All Districts and Subport Collectors are hereby ordered to disseminate the herein attached list to all concerned offices in their respective Customs Districts such as, among others, the Formal Entry Division or equivalent unit, Arrival Operations Division or equivalent unit, CIIS (Customs Intelligence and Investigation Service) Field Station, ESS (Enforcement and Security Service) District Office, and X-Ray Inspection Project Field Office," Ruiz stated in Customs Memorandum Circular No. 110-2022, dated Aug. 10.
He also instructed the Public Information and Assistance Division to disseminate the latest list of banned and prohibited agricultural products to all their stakeholders through the use of infographics, informative videos and other forms of communication.
Yap, Duterte seek congressional probe
Meanwhile, lawmakers also want a full probe on unabated vegetable smuggling in the country.
Representatives Eric Go Yap of Benguet and Paolo Duterte of Davao City have co-authored House Bill 108, which urges the House committee on agriculture and food to conduct the investigation in aid of legislation.
They cited the DA report that P667.5 million worth of agri-fishery goods were smuggled into the country between 2019 and 2022 despite existing laws and that only P10 million worth of these were apprehended.
They also said the Bureau of Customs seized P1.99 billion worth of agricultural products in 542 raids since 2019.
In September 2021, the DA, BOC, Department of Trade and Industry and Bureau of Internal Revenue formed a task force to investigate the sudden proliferation of smuggled vegetables in the local market.
In spite of this multi-agency effort, there were succeeding raids that led to the seizure of more smuggled agricultural goods from carrots to ginger and onions and poultry products.
"Smuggling of agricultural products has been causing price distortion in the produce of Filipino farmers and defeats the efforts to increase farm production," Yap and Duterte stated.
Benguet vegetable traders have not been spared from the detriment cause by agricultural smuggling from China even if laws – like Republic Act 10845 (Anti-Agricultural Smuggling Act of 2016) – should protect them against the smuggling of sugar, corn, pork, poultry, garlic, onion, carrots, fish and cruciferous vegetables in its raw state, because these are now considered economic sabotage at the minimum amount of P1 million.
For rice, a minimum importation of P10,000,000 worth also constitutes economic sabotage under the law.
"It is imperative for the concerned agencies to ensure that the cases being filed against identified consignees of the smuggled agricultural crops are air tight to qualify as economic sabotage for them to face the consequences of their illegal activities that tend to impact on the established sources of livelihood of our farmers," HB 108 stressed. – Artemio Dumlao