Senate to extend vax law as state of calamity ends
August 11, 2022 | 12:00am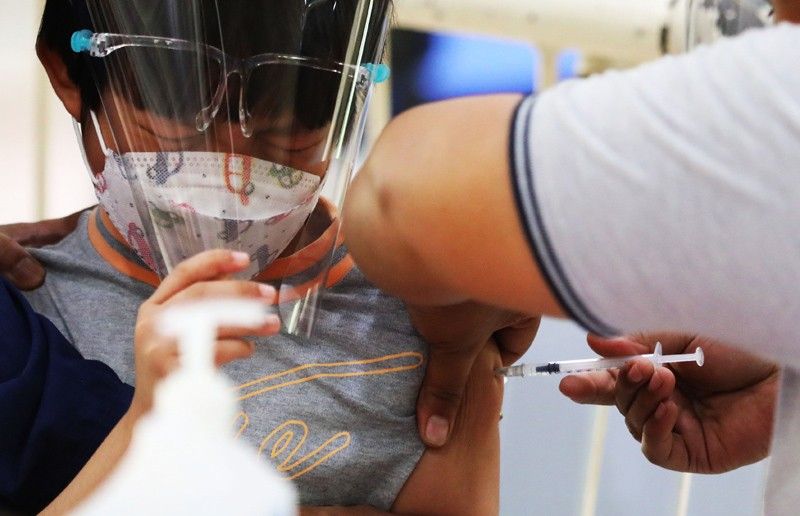 MANILA, Philippines — The Senate is likely going to amend the COVID-19 Vaccination Program Act to allow the government to pursue its inoculation campaign with less restrictions even after the expiration of the state of calamity next month, Senate President Juan Miguel Zubiri said yesterday.
Zubiri said the Senate will be getting inputs from the Department of Health (DOH) on their recommendations for Republic Act 11525, which was enacted in February 2021 and expires on Sept. 12, 2022, coinciding with the expiration of the state of calamity declared by then president Rodrigo Duterte.
"First of all, if it (law) is time bound, we have to extend the validity, for duration of lockdowns and height of pandemic. If time bound, we'll extend validity of the law so the DOH has the authority to continue their programs," Zubiri told reporters.
The law exempts the procurement, importation, donation, storage, transport and administration of COVID-19 vaccines from taxes and fees.
The Senate committee on health, chaired by Sen. Bong Go, will hold an initial hearing on the matter.
Zubiri urged the DOH to come up with fresh guidelines that would encourage more Filipinos to get vaccinated, particularly easing restrictions on who should be getting booster shots.
Having more Filipinos getting their booster shots or fourth dose would help them live with the virus and fulfill President Marcos' avowal that there will be no more lockdowns, he said.
Not for 5 to 11 years
Even with the resumption of face-to-face classes, the DOH is not inclined to give booster shots to children aged five to 11.
"The first two doses for five to 11 years old are still enough to protect them, especially against severe and critical illness," DOH officer-in-charge Maria Rosario Vergeire said at a press briefing last Tuesday.
"Until now, the evidence remains incomplete internationally and globally regarding booster shots for 5-11 years old," Vergeire added.
At this time, Vergeire said the DOH would be focusing efforts to provide COVID-19 vaccine primary series to the age group.?
"Before we focus on booster shots for 5-11 years old, we must first reach our target numbers. We are still looking at 60 percent from this eligible age group needing to be fully vaccinated," she said. – Mayen Jaymalin, Catherine Talavera