Jinggoy opposes suspension of fuel excise tax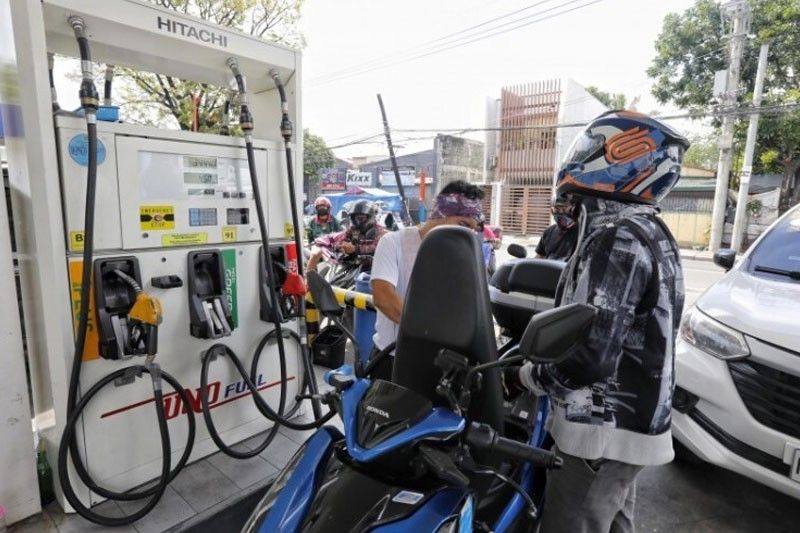 MANILA, Philippines — Instead of suspending the excise tax on fuel which will benefit only a few, senator-elect Jinggoy Estrada is supporting the proposal to grant urgent financial assistance to public utility drivers and farmers.
Estrada yesterday acknowledged there was a clamor for the suspension of excise tax on fuel amid the series of increases in oil prices.
"The call for the suspension of the excise tax on fuel is strong. While I am not keen on supporting the suspension as it may benefit only a few members of society and will not be felt by the majority of Filipinos, I fully support the proposal to grant urgent financial assistance to those heavily affected, especially our public utility drivers and farmers," Estrada added.
Earlier, Sen. Aquilino Pimentel III called on the incoming administration of president-elect Ferdinand Marcos Jr. to suspend the imposition of excise tax on imported oil amid successive increases in gasoline and diesel prices.
Pimentel expressed belief that the suspension of the excise tax can be done in the executive department and there is no need to file a Senate resolution to support the call. He noted that he will also file a bill to remove the excise tax on fuel.
"We call on the suspension of the collection of (excise) taxes, I think that would be an executive action. We will file a bill removing excise tax from petroleum products, and exempting from VAT from the transactions," Pimentel told Senate reporters.
"We are calling on Marcos administration through media, then we will formalize it through a bill," Pimentel added.
Pimentel said since the government has no control over the imported oil prices, it should instead do something to control its impacts such as taxes, duty and miscellaneous fees, and value-added tax (VAT).
"The role of petroleum products in modern-day life is huge. We have no indigenous source or local source. So let's not increase the tax," Pimentel added.
Pimentel said in the event that the excise tax is removed, revenue will be lost, thus it's really necessary to tighten the budget by removing "vanity projects."
"(We should do) belt-tightening as a nation. We should really be open to belt-tightening. Remove vanity projects like seminars, which the government spends a lot on. There are some expenses that are not essential," Pimentel said.
He also noted that the supply of petroleum products being offered by Russia should be entertained and not rejected. He said maybe the Philippines can talk to the United States if they can allow the Philippines to deal with Russia without imposing sanctions.
"Let us entertain it (Russia's offer to supply oil to the Philippines), let us not just reject it. Let us be conscious of the sanctioning system… If they can talk to us if they love the Philippines, and if the country is already in poverty, they will allow us more cheap oil from Russia without sanctions," Pimentel said.
"We need to access alternative sources of oil and petroleum products. If Russia is willing to offer that to us, they should allow us and not sanction us," he said.
Reports had it that Russia has offered its assistance to the Philippines over its energy needs amid soaring gas prices. The offer was made by Russian Ambassador Marat Pavlov during a meeting with the president-elect on Monday.