Marching order for DOLE: Revive COVID-19 hit labor sector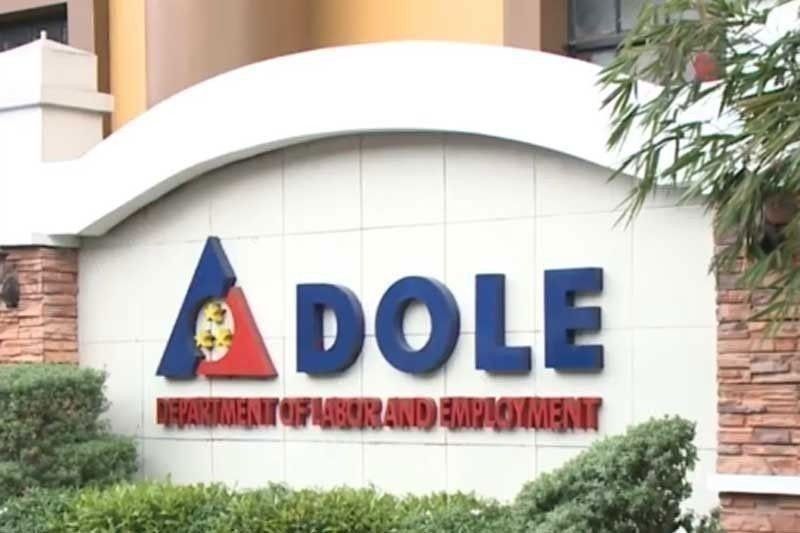 MANILA, Philippines — President-elect Ferdinand Marcos Jr. wants a revival of the labor sector gravely affected by the COVID-19 pandemic, incoming Department of Labor and Employment (DOLE) secretary Bienvenido Laguesma said yesterday.
In a recent radio interview, Laguesma revealed that Marcos' marching order is employment recovery and stability amid the lingering COVID-19 pandemic.
"Parts of what he said is to study the situations at the DOLE, to implement programs with the goals of recovery for the country," Laguesma said.
Laguesma has already met Marcos twice – first when he was offered the top post at the DOLE and second, when he accepted the offer.
Marcos has also directed Laguesma to study midterm and long-term solutions by giving balance between workers and investors, according to the incoming labor chief.
"He wants the DOLE to become accessible and responsible, and to promote in delivering services, especially in hardly reached areas," Laguesma said.
Asked about the issue of job contractualization, he maintained that it is allowed under the law and other existing regulations.
"Employment contracting, per se, is not bad... The law strictly provides that there should be legal and proper processes," he said.
The incoming DOLE secretary also underscored that the law stipulates that job contracting should "not be used to abuse and deprive workers of their rights to be regularized when the right time comes and when they meet the requirements."
He said DOLE would be open to dialogues with both workers and employers concerning this matter.
Meanwhile, senator-elect Jinggoy Estrada yesterday said he would work closely with Laguesma and incoming Department of Migrant Workers (DMW) secretary Susan "Toots" Ople in pursuing pro-labor legislations in the coming 19th Congress.
With the pandemic's lingering effect and current global economic crisis, Estrada said Filipino workers both in the country and abroad need all the help in protecting their rights and getting their rightful share of the fruits of their labor.
"I've had a very cordial and professional relationship with secretary Benny (Laguesma) when he was my father's labor secretary and during my 12 years as chairman of the Senate committee on labor. I was able to craft many laws with his valuable inputs and insights," he added.
The former Senate president pro tempore said he had also worked closely with Ople, an ardent advocate of migrant workers' rights.
"One of my campaign promises is to ensure funding for the newly created DMW. I would gladly work with secretary Toots in ensuring that her department would get the necessary resources to fulfill its mandate," Estrada added.
During the campaign, Estrada promised to introduce reforms to the Wage Rationalization Act, which places the responsibility of setting the minimum wage on the 17 regional wage boards.
"The national government should have more flexibility in adjusting the basic pay of ordinary workers, especially in times of crises or emergencies," he said.
Estrada said the practice of setting minimum wages is absurd since it has consistently failed to keep up with inflation.
"The government must ensure that Filipinos earn enough to have a decent life and prevent their mass migration in search of better pay," he added. – Jose Rodel Clapano