Ople eyes amendment to existing migration law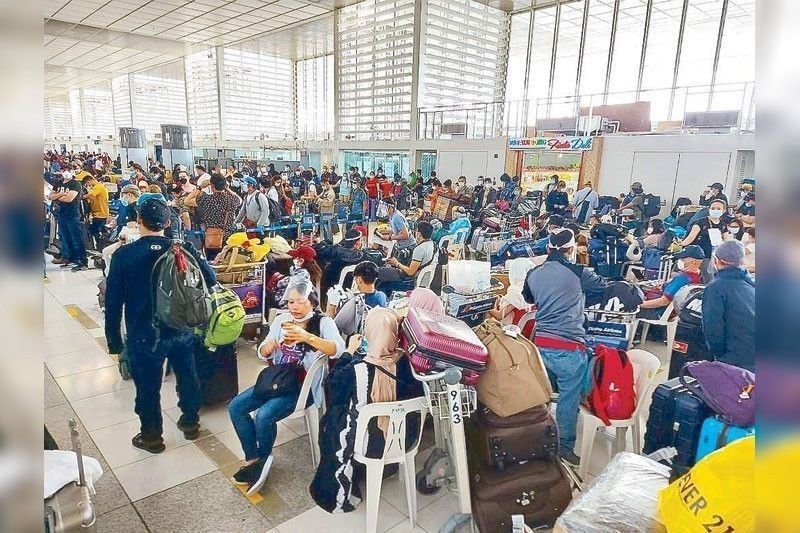 MANILA, Philippines — If ever she accepts the offer to head the newly created Department of Migrant Workers (DMW), overseas Filipino workers (OFWs) advocate Susan Ople is looking at amending existing migration laws.
In an interview with One News' "The Chiefs" aired over Cignal TV/TV 5 on Wednesday night, Ople said stricter policies are necessary to address the new "battlefield" of human trafficking and illegal recruitment.
"Hihingi lang kami ng amendments na maipasa yong third country illegal recruitment," Ople said, noting that illegal recruiters operating outside the country escape prosecution due to territorial barriers.
"Filipino illegal recruiters anywhere in the world should not escape the reach of our laws," she said.
Ople said the DMW needed to work with social platforms and mount a unified campaign against online trafficking and illegal recruitment of migrant workers.
She said social media is now the new battlefield for illegal recruiters, who course their instructions to their victims online.
Ople said the government should be adept to control the illegal activity.
With the reopening of the global economy and huge demand for OFWs, Ople said controlling human trafficking and illegal recruitment would be a major challenge to the DMW.
Another issue that the DMW must address with a new law, she said, is forced labor trafficking.
"Others don't know forced labor trafficking. Getting the passport, confiscate the cellphone, no rest day, all those are elements of forced labor trafficking," she said.
Those who will be working in the DMW should undergo an examination just like in the Department of Foreign Affairs (DFA).
Putting the right people in the right position, Ople said, is important for the successful operations of the DMW.
She said she wants to work with people who could provide out-of-the-box, but workable ideas.
Ople said she wants to consult with families and stakeholders before deciding whether to accept the position offered to her by presumptive president Ferdinand Marcos Jr.
She said she would accept the position if she would get enough support for the reforms she is pushing for.
"I don't want to be a source of divisiveness… but rather a unifying factor especially in setting up a new department," Ople said in mostly in Filipino.
Organized labor expressed full support for the looming appointments of former labor secretary Bienvenido Laguesma as well as of Ople to Cabinet posts.