Martial law victims seek SC TRO on Marcos proclamation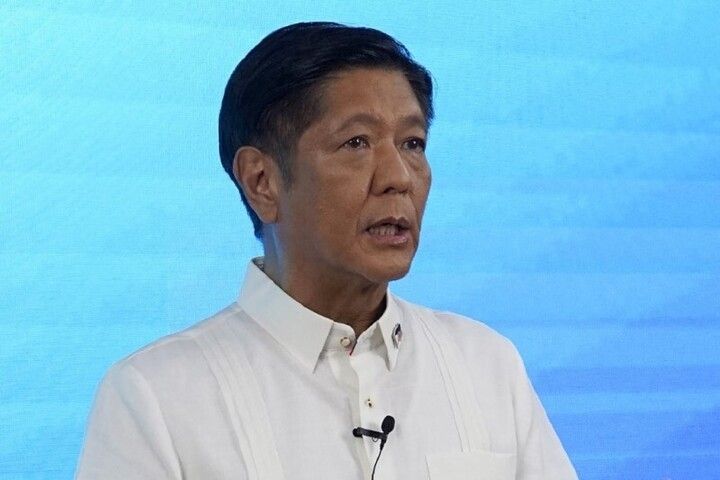 MANILA, Philippines — Martial law victims have asked the Supreme Court (SC) to issue a temporary restraining order (TRO) stopping the canvassing of votes and proclamation of presumptive president Ferdinand Marcos Jr. as the 17th president of the country.
A 70-page Petition for Certiorari was filed last Monday afternoon before the SC seeking the issuance of a TRO "enjoining the Senate of the Philippines and the House of Representatives from canvassing the votes for Ferdinand Romualdez Marcos Jr. and proclaiming him, should he be adjudged to be the one with the highest number of votes obtained, as president, pending resolution of this Petition."
The petitioners also asked the SC to make permanent the TRO issued against Congress, and to enjoin and restrain Congress from canvassing the votes cast for Marcos for the position of president.
Based on the latest partial and unofficial tally, Marcos is ahead in the presidential race with 31,104,175 votes.
"Elections are more than a numbers game. The will of the people expressed through the ballot cannot cure the vice of ineligibility. The balance must always tilt in favor of upholding and enforcing the law," said the petitioners, led by Fr. Christian Buenafe, co-chair of Task Force Detainees of the Philippines.
Named respondents in the petition are the Commission on Elections (Comelec); Marcos; the Senate of the Philippines, represented by the Senate President; House of Representatives, represented by its Speaker.
In their petition, they also requested the High Court to reverse and set aside the Comelec's Second Division Resolution issued last Jan. 17 and the May 10 Comelec en banc resolution that dismissed their petition to cancel Marcos' Certificate of Candidacy (COC).
They also requested that the Court cancel and declare void ab initio (void from the beginning) Marcos' COC for president that he filed last October, and to declare that he has never been a candidate in the 2022 national elections.
The camp of Marcos yesterday appealed to petitioners in the disqualification cases to accept his victory.
"The Filipino people have spoken and an overwhelming majority has voted president-elect Bongbong Marcos and vice president-elect Inday Sara Duterte into office as president and vice president. I appeal to you, instead of pushing for your agenda of animosity, just help us to focus on spending our limited time. Allow us to be more productive and learn to respect the will of the Filipino people," said Marcos' spokesman Vic Rodriguez.
The Senate and the House of Representatives will start the canvassing of votes for president and vice president in joint session starting May 24 while Congress will resume session on May 23. – Edu Punay, Paolo Romero, Delon Porcalla