Overseas voting turnout at 27.84%, absentee at 75%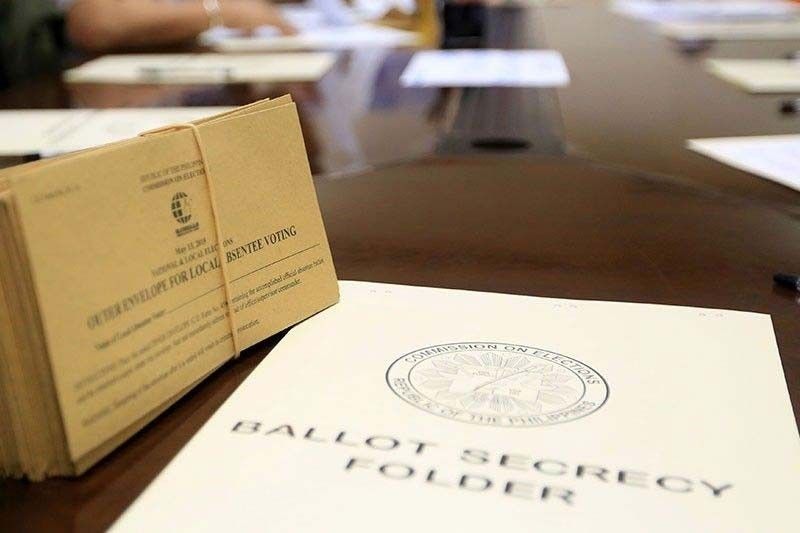 MANILA, Philippines — The Commission on Elections (Comelec) has recorded 75 percent voter turnout for local absentee voting (LAV) and 27.84 percent for overseas voting.
Data provided by Comelec Commissioner George Garcia to reporters showed that the poll body has already received the ballots of 60,000 local absentee voters, or 75 percent of the 84,357 registered local absentee voters.
Of the 60,000, Comelec records showed that 20,219 ballots were from the Philippine Army, 2,756 from the Philippine Air Force, 293 from the Philippine Navy, 19 from the Philippine Marines and 32,332 from the Philippine National Police.
At least 1,653 accomplished LAV ballots were received by the Comelec from the Department of Education, 750 from the Bureau of Jail Management and Penology, 76 from the Bureau of Fire Protection, 868 from media personnel, 805 from Comelec employees and 17 from the Department of the Interior and Local Government.
The Comelec also received 199 accomplished LAV ballots from the Philippine Coast Guard, one each from the Department of Foreign Affairs and Culion Hospital, two from the Public Attorney's Office and nine from the National Power Corp.
The poll body has also received ballots from 472,559 overseas voters representing 27.84 percent turnout, out of the 1,697,215 registered overseas voters.