DOH monitors 35 close contacts in Palawan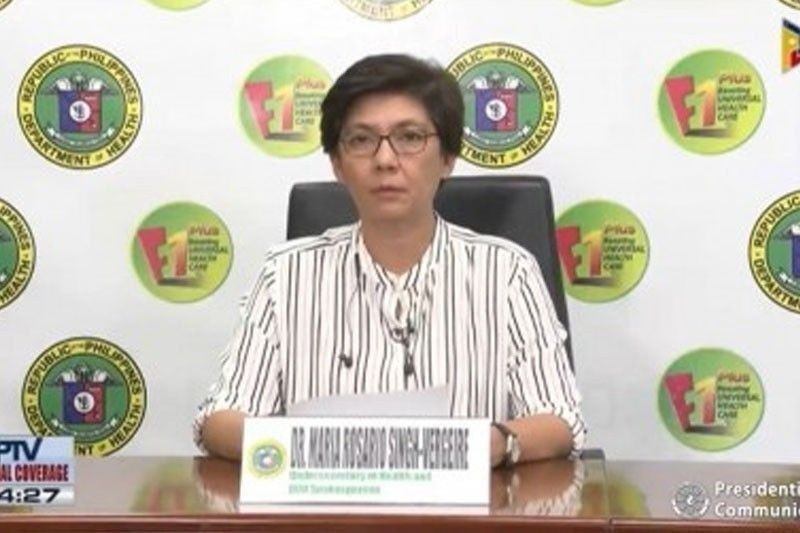 MANILA, Philippines — Thirty-five close contacts of 14 foreign tourists who turned up positive for COVID-19 after visiting Palawan are now under close monitoring in Puerto Princesa City, the Department of Health (DOH) said yesterday.
Speaking at the Laging Handa public briefing, Health Undersecretary Maria Rosario Vergeire said these close contacts took the same mini cruise liner that arrived at the Port of Puerto Princesa last April 22.
The 14 infected foreigners were passengers of the ship, which had 18 Filipino crew members, one of whom also tested positive for COVID-19.
"The 15 samples collected were analyzed and we were able to submit 13 samples for genome sequencing. The other samples did not pass (the criteria for sequencing)," said Vergeire, adding that the results have not yet come out.
Genome sequencing is being conducted to determine if those who turned up positive for COVID-19 were carrying any variant of concern, particularly the highly contagious BA.2.12 subvariant which already entered the Philippines through a Finnish woman who visited the country late last month.
In a statement, the DOH said that 25 foreign tourists boarded the ship for a diving expedition in Tubbataha Reef.
Three days after departure, one foreigner was reported to have nasal congestion and was tested using a COVID-19 antigen test, which turned positive.
"This incident was immediately reported to the port by the ship's captain and they were advised to return to the city for immediate management," the DOH said.
At the time, the index case's identified close contacts were the other foreign nationals in the group and a Filipino crew member, who also exhibited mild symptoms and tested positive in an antigen test.
Upon the ship's return to the Port of Puerto Princesa, all crew members and passengers were subjected to RT-PCR testing. On April 29, it was confirmed that 14 foreigners and the Filipino crew member were infected with the virus.
"All cases were isolated at a facility, with five already tested negative and discharged, while seven will be for discharge today (May 7). All were fully vaccinated," the DOH said.