Duterte signs law on improving quality of teacher education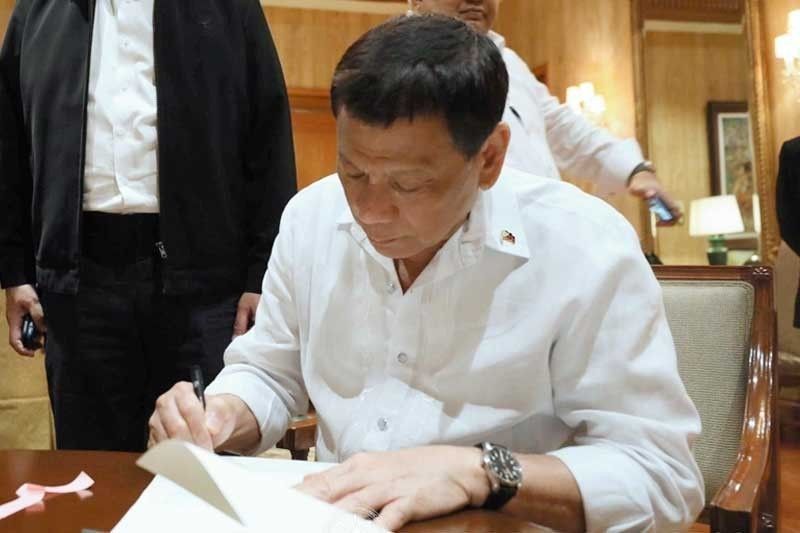 MANILA, Philippines — President Duterte has signed a law that seeks to improve the quality of teacher education and training in the country.
Republic Act (RA) 11713, also known as the Excellence in Teacher Education Act, was signed by the Duterte last Wednesday.
The law strengthens the Teacher Education Council and establishes a scholarship for students in the teacher education program.
It also institutionalizes the National Educators' Academy of the Philippines to provide quality professional development programs on teacher education to in-service teachers, school leaders and other teaching-related personnel in all public and private basic education institutions.
"The state shall ensure and enhance the quality of education and training of teachers nationwide by establishing a scholarship program for deserving students pursuing teacher education degree programs, and for teachers and school leaders pursuing graduate degree programs," the law read.
The new law likewise mandates the creation of the Teacher Education Center of Excellence (Teacher Education-COE), which refers to a public or private college institute, school or agency, which may exist by itself or within a university or college, that is engaged in providing academic training for both formal and non-formal pre-service and continuing education of students, teachers, school leaders and teacher educators.
The Teacher Education-COE shall be established or developed in strategic places in each of the regions of the country.
A Teacher Education-COE must have a "highly educated, professionally qualified and experienced faculty recognized in their fields of study, exhibiting best practices in excellence in the education sector, integrity, commitment, promotes Filipino culture and dedicated to the philosophy, mission, vision and goals of the institution and education."
Also last Wednesday, Duterte signed RA 11710, converting Parañaque National High School-Marcelo Green Annex into an independent national high school to be known as Marcelo Green National High School.