Concepcion sounds alarm on expiring vaccines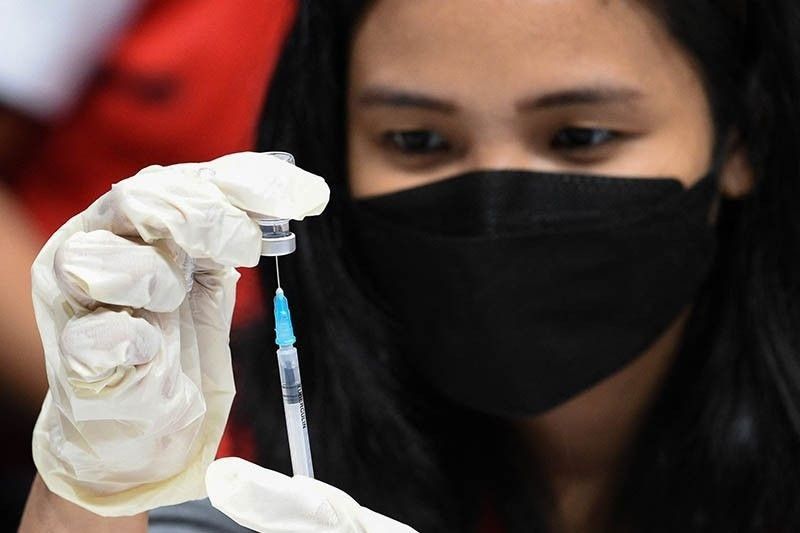 MANILA, Philippines — Presidential adviser on entrepreneurship Joey Concepcion yesterday raised the alarm over the slow uptake of COVID-19 booster shots as available vaccines in the country are about to expire.
To encourage individuals to get their boosters, the Go Negosyo founder proposed to redefine the fully vaccinated as those who have received booster shots.
"As of mid-March, our total fully vaccinated individuals is 73 percent, but those who have received their booster shots is only 13 percent," Concepcion said, citing the National Vaccination Operations Center's own data.
In the National Capital Region, those who have received their booster shots account for only 30 percent.
As for provinces with fully vaccinated rates of 75 percent or higher in the Cordillera Administrative Region, as well as Regions 1 (Ilocos), 2 (Cagayan Valley) and 3 (Central Luzon), those with boosters are only between 11 and 16 percent.
"These are not encouraging numbers," Concepcion said.
He expressed concern over the situation as millions of Filipinos are soon overdue for their booster shots, amid the abundant supply of vaccines in the country.
"While we are still okay right now, we cannot be sure about the second half of the year, when antibodies will wane for most everyone," Concepcion said.
"Vaccines now in stock in the country are also set to expire by June. Beyond that point, where will we get vaccines to address the waning immunity? The vaccines are available here, right now, and we are encouraging the public to take them while they still can," he said further.
While it was first suggested that the protection for most vaccines weakens after five months, the interval between the completion of the primary doses and booster shot was reduced to three months by the Department of Health.
"We have to do this now and face down a possible increase in cases, so we do not slow the reopening of the economy," he said.
"I cannot stress enough the urgency of bringing back the vibrancy of our economy, and this depends on the integrity of our wall of immunity, and our wall of immunity is only as strong as the effectiveness of our vaccinations," he added.
PMA: Focus on primary doses, boosters first
Before introducing a fourth jab in the country's vaccination program against COVID-19, the government must prioritize the inoculation of those who are yet to receive their primary series and booster shots, the Philippine Medical Association (PMA) said yesterday.
Addressing the Laging Handa public briefing, Dr. Benito Atienza, PMA president, said the vaccination drive must be focused on those who have yet to receive their booster shots.
"They say, only 11 million have been administered with boosters," Atienza said in Filipino, noting that this figure is low, considering that 43.8 million individuals have been fully vaccinated.
"That is why we have a National Vaccination Days Part 4 in order to encourage the vulnerable (to get vaccinated). These are the ones in the priority list for boosters," he added.
The PMA president said those who have doubts or are fearful of the side effects of vaccines can now go to the clinic of their doctors to seek medical advice prior to their inoculation.
Earlier, the Vaccine Expert Panel (VEP) recommended that a fourth dose or second booster shot be given for senior citizens and the immunocompromised.
Sinovac for kids
Meanwhile, a pediatric infectious disease specialist told a forum that young children who will be administered the China-made Sinovac vaccine are getting protection from COVID variants Omicron and Delta.
Dr. Ma. Liza Antoinette Gonzales said clinical studies indicate Sinovac's efficacy against these variants of concern. "There is mild or modest protection against these variants," Gonzales said.
While these findings are based on laboratory studies and not yet established in the real world, Gonzales said "at least we know there are both neutralizing antibodies as well as T-cell responses against these two variants."
Based on clinical studies, children inoculated with Sinovac showed an increase in both neutralizing antibodies and T-cells that recognize Delta and Omicron, she said.
In the same forum, Dr. Nina Gloriani of the VEP said they have recommended vaccination of Sinovac to children aged six years and above. She said there are still no studies showing the effectiveness of Sinovac to children younger than six years.
"We only have data for vaccine efficacy for 6 to 11 (years old)," Gloriani said, adding that the clinical trials are still being done continuously.
The Food and Drug Administration has granted an amended emergency use authorization for the use of Sinovac for pediatric vaccination. However, the guidelines for its use are still being drafted. – Mayen Jaymalin