With inclusion in service contracting, jeepney group agrees to set aside call for fare hike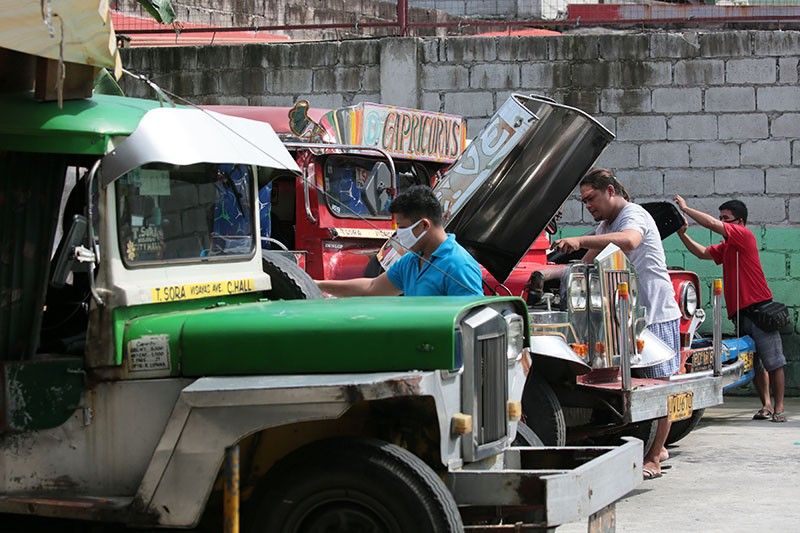 MANILA, Philippines — Transport groups have suspended their calls for a fare hike to offset the effects of the fuel crisis brought on by the Russia-Ukraine war, saying they will forgo higher fares to help commuters.
This comes after a number of groups that filed the original petitions before the Land Transportation Franchising and Regulatory Board said that they requested a meeting with Transportation Secretary Arthur Tugade.
In an interview aired over ANC's "Rundown" earlier Thursday morning, Pasang Masda president Obet Martin said that the national government will instead double the fuel subsidy to P5-billion while traditional public utility jeepneys would officially be included in the service contracting program of the Department of Transportation.
"Traditional jeeps were included in the service contracting, the free rides that will start next week or the other week. This is a big help to drivers," he said in Filipino.
"Tugade appealed for us not to raise our fares. It will affect our recovery from the coronavirus. We agreed to park our call for a pay hike," he also said.
As a result, jeepney drivers will now receive P13,000 in fuel subsidy from P6,500.
Pasang Masda is among the transport groups that have supported the PUV Modernization Program that would replace traditional jeeps with safer and more environmentally friendly vans and minibuses.
Some transport groups like Pinagkaisang Samahan ng mga Tsuper at Operators Nationwide (PISTON) have opposed the phaseout of the jeepney, saying the proposed replacements are too expensive for small operators.
Under the government's service contracting program, drivers and operators of public utility vehicles are paid by the government to ply their routes on a per kilometer basis. The program was meant to offset the effects of the capacity restrictions caused by the pandemic. Operators under service contracting are given the fuel subsidy.
But transport groups have long said that the service contracting program was only accessible to drivers and operators who have already bought into the PUV modernization program. Martin on Thursday said that the inclusion of traditional jeepneys in the program would make all the difference.
RELATE: As NCR shifts to Alert Level 1, public transport as bad as pre-pandemic — commuters' group
P5 fare increase sought
Pasang Masda was among the groups that urged a P5 increase on the minimum fare, which would result in an adjustment in the current fare from P9 to P14 or an increase of 55%. They also asked for a provisional increase of P1.00 or an increase of 11%, while the Board is hearing their main petitions.
But the LTFRB said that the minimum fare for public utility vehicles is set to stay at P9 for the time being until it can decide on a resolution. The board said it scheduled another hearing for a public transport groups' petition for a fare hike on March 22.
Transport groups 1-UTAK and Pasang Masda pointed out that the price of diesel in Metro Manila stands at P54.37, or a 42.7% increase at the pump. The groups said that this results in an additional P16.27 per liter expense to operate a public utility jeepney.
"Operators are now operating at a loss, and drivers are earning well below the minimum wage. It is unfair, unjust, and illegal to continue with this fare rate," Pasang Masda's petition to the board reads.
It added that the LTFRB "only considered the price of fuel in its formula" for fare adjustment amid the fuel crisis despite the cost of operations and maintenance also going up. — Franco Luna