OWWA: Some Hong Kong domestic workers fired over COVID-19 have been rehired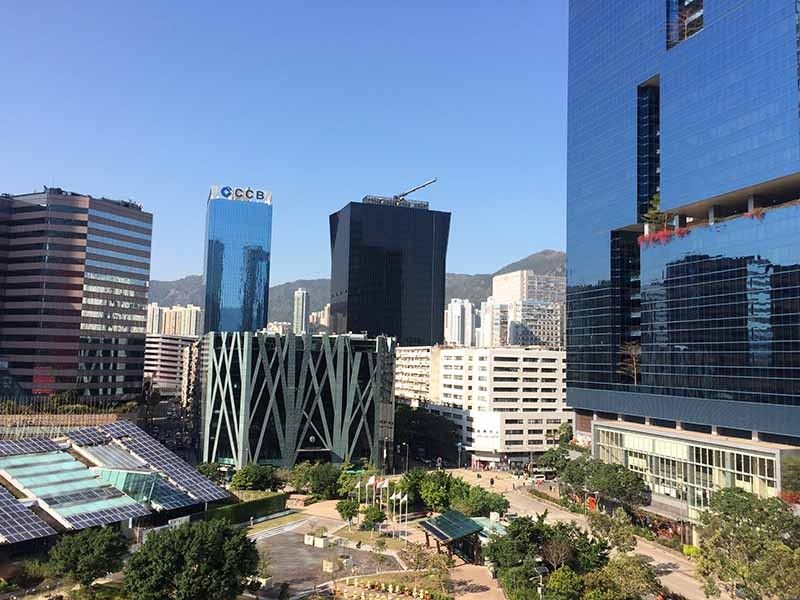 MANILA, Philippines (Updated 9:26 p.m.) — The Overseas Workers Welfare Administration said labor officials were able to convince most Hong Kong employers to rehire foreign domestic helpers who had been fired for testing positive for COVID-19.
"Most employers, in fairness, have been fairly convinced because being COVID positive is not a ground for termination even under Hong Kong law," OWWA chief Hans Cacdac told the ABS-CBN News Channel's "The Rundown" on Monday.
"The remedy is simple — the worker should just be allowed to take a sick leave and once fully recovered, he or she shall return to the employer," he added.
Reports of employers terminating the employment of their foreign domestic workers who test positive for the coronavirus have been surfacing since Hong Kong was hit by a wave of new cases.
The Hong Kong government on Saturday said it will not tolerate the illegal dismissal of foreign domestic helpers and employers who do so may be prosecuted and may be fined for as much as $100,000.
"Generally, ang mga employers ay nag-re-renew ng employment sa mga helper. Ayaw na nila ng maraming abala at dagdag gastos," United Filipinos in Hong Kong Chairperson Dolores Balladares-Pelaez told Philstar.com in an online message on Monday.
(Employers generally renew their helper's employment. They don't want the added inconvenience and other expenses.)
"Mahirap kasi ngayon ang kumuha ng bagong helper, sobrang tagal dumating at daming gastos," she added.
(It's hard to get a helper these days, it takes a while and it's expensive.)
READ: More than 100 displaced OFWs rescued as COVID wave hits Hong Kong — NGOs
But for workers who lose their jobs because of COVID-19, it's a different story.
"Normally, hindi sila ni re-rehire ng mga employers, kaya may kaso kaso na stranded sila at naka house pa sa mga temporary shelter," she said.
(Normally, they are not rehired by employers. That's why there are cases of workers being stranded and having to stay at temporary shelters)
Some migrant Filipino workers still in shelters
Meanwhile, Gabriela Hong Kong said they are still assisting migrant workers who have been kicked out of their employers' homes.
"It's only happened to some, that's for sure, kasi may mga client kami na until now ay terminated at nasa aming pangangalaga," Gabriela Hong Kong's Shiela Tebia-Bonifacio said in a phone call Monday.
(We still have clients that are terminated and we're taking care of them).
Hong Kong's Centre for Health Protection on Sunday reported 37,529 new COVID1-19 infections—only six were imported, while the rest were locally transmitted cases. Hong Kong has so far logged 471,617 COVID-19 infections, the Johns Hopkins University COVID-19 tracker showed.
The OWWA chief said there are around 190 listed overseas Filipino workers who tested positive for COVID-19. There are 58 who have since recovered from the virus, nine are confined in a hospital, while "around 52% of the cases" have employers providing them with isolation rooms.
"This is a good development because about two weeks ago, the percentage of OFWs taken in by their employers was around 30%, so there's been a vast increase," Cacdac said.
However, Gabriela Hong Kong's Tebia-Bonifacio said they have recently been helping out Filipino migrant workers needing shelter as employers do not have the capacity to isolate them.
Cacdac said a "vast majority" of Filipino migrant workers are in isolation facilities hosted by the Hong Kong government, non-governmental organizations or in a boarding house sponsored by the Philippine Overseas Labor Office.
"Once recovered, we will help them in terms of either seeking re-employment in Hong Kong or bringing them home safely," Cacdac said.
Government urged to 'act with urgency'
Tebia-Bonifacio is calling on Philippine officials to "act with urgency" as migrant domestic workers need temporary isolation facilities and to expedite the process for monetary assistance.
"Kung tutulong rin lang naman sila, kung magbibigay lang rin naman sila ng financial assistance dito sa mga kababayan natin, bakit napakahirap pa ng pagdadaanan ng ating mga kababayan," she said.
(If they really want to help, if they want to provide financial assistance, then why are they making the process hard for everyone?)