WHO: Premature to go back to face shields to curb Omicron risk
November 30, 2021 | 5:18pm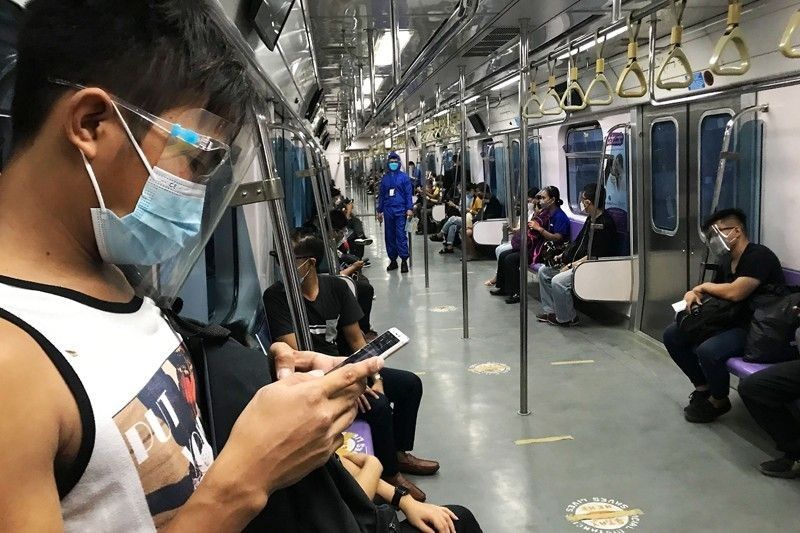 MANILA, Philippines — The World Health Organization is not backing the reimposition of the face shield rule in the Philippines despite the threat of Omicron, the new COVID-19 variant of concern.
The country has yet to detect a case of the heavily mutated coronavirus variant, but officials said the government may again require the public to wear face shields for extra protection.
"We are still looking and understanding the transmission dynamics of the Omicron variant so I think it will be premature now to go there and say we need to reintroduce face shields because we know there is significant public discontent on the mandatory use of face shields," said Rabindra Abeyasinghe, WHO representative to the Philippines.
Abeyasinghe stressed the importance of wearing face masks, observing physical distancing, and practicing hand hygiene.
"It's better to get public compliance with the measures that are there, and risk-based approach to reanalyze whether we need to go into the use of face shields or not," he said.
The use of face shields is required only in areas under the most stringent Alert Level 5, and healthcare and quarantine facilities. Officials have since clarified that employers and commercial establishments may opt to require the use of face shields in their respective premises.
The United Nations health agency is also not supporting the proposal to make COVID-19 vaccination mandatory.
"WHO has always taken the stance that we are not mandating vaccines. People should be free to decide what's best for them but we have strongly advocated that people, particularly people at risk, are prioritized and provided with vaccines, because we know that vaccines are life-saving and capable of protecting people from severe diseases," Abeyasinghe said.
President Rodrigo Duterte said Monday he could compel Filipinos to get inoculated against COVID-19 under the police power of the State.
Karlo Nograles, spokesperson of the pandemic task force, said the body is still discussing the proposal. But he stressed a new law is needed to enforce the mandatory vaccination.