Concepcion, businesses push Alert Level 2 in NCR
October 29, 2021 | 12:00am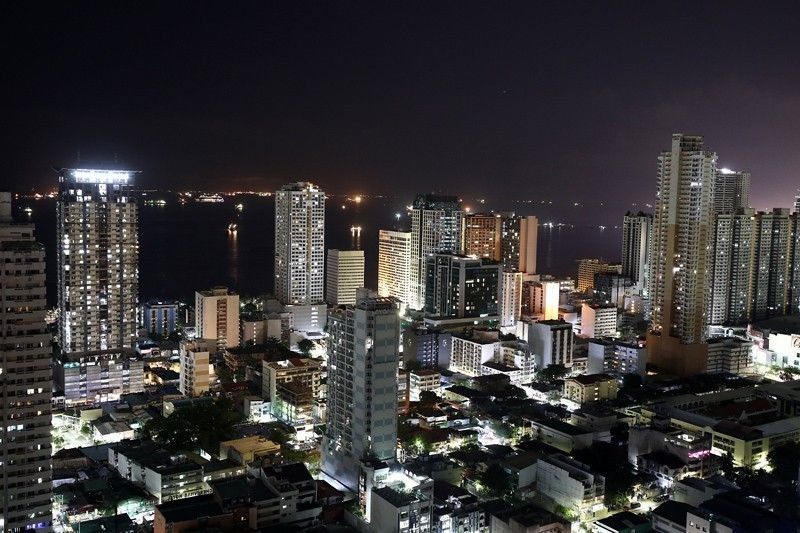 MANILA, Philippines — Presidential adviser for entrepreneurship and Go Negosyo founder Joey Concepcion and various businesses are pushing for the easing of restrictions in Metro Manila to Alert Level 2 as COVID-19 cases are on a decline.
"Business establishments are looking forward to the possibility of declaring Alert Level 2 in Metro Manila as it would lead to additional capacity to accommodate more customers. This would translate to more income that could help them recoup their losses during the pandemic," Concepcion said in a statement yesterday.
Metro Manila is under Alert Level 3 until Oct. 31.
Should Metro Manila move to Alert Level 2 next month, indoor establishments including dine-in restaurants and personal care service establishments will be allowed 50 percent of their capacity, on top of the 20 percent additional capacity for the National Capital Region (NCR) which has achieved over 70 percent vaccination rate.
If the indoor business establishment has a safety seal, it would be given an additional 10 percent, bringing the total allowed capacity to 80 percent.
"This is certainly good news for business establishments as they would be getting closer to their ultimate goal of operating at full capacity. This is important for business as this would give them a chance to cover operational expenses such as workers' salary and supply, among others," Concepcion said.
"Increasing capacity would require additional manpower, which is also a welcome development for those who temporarily lost their jobs or are currently working on alternate shifts just to give everyone a chance to earn. Now they also have an opportunity to earn a living for their family's needs," he added.
During Concepcion's meeting with representatives from restaurants, salons, spas, cinemas, gyms, amusement parks, hotels and airlines, OCTA Research presented data showing the downward trend in the number of COVID-19 cases in Metro Manila and other parts of the country.
"By the end of November, we are expecting less than 2,000 cases per day in the whole country, we hope we can sustain this trend and perhaps by December, it could be at less than 1,000 cases per day. There is no guarantee of course because these are just projections, but those are possibilities, those are real possibilities," OCTA fellow Guido David said.
During the meeting, businesses backed the call to bring down Metro Manila to Alert Level 2.
"We support the call for increased capacity. We have also observed that the alert level system seems to help boost consumer confidence," RestoPH president Eric Teng said.
Semiconductor and Electronics Industries in the Philippines Foundation Inc. president Dan Lachica said the group would also "like to support the lowering of alert levels in Metro Manila."
David Salon founder David Charlton said there is a need to allow greater opening for businesses.
"We have been closed for so long, and our employees have not been earning for months. We are following all health protocols set by the government," he noted.
The fitness sector, meanwhile, called on the government to allow the conduct of small group classes under Alert Level 3 or 2 citing they have enough space to ensure social distancing.
For his part, Enchanted Kingdom president Mario Mamon said the amusement and theme park industries are grateful to the Department of Trade and Industry and Department of Tourism (DOT) for crafting guidelines to enable them to plan strategies depending on the alert levels.
"Now that we are seeing the numbers go down, we are hoping to get a positive response from the government regarding our proposal to move to Alert Level 2, so the business sector and its workers will all have a happy Christmas," he added.
Meanwhile, more tourist destinations in the Philippines have waived the RT-PCR test requirement for fully vaccinated guests, the DOT said yesterday.
In a statement, Tourism Secretary Berna Romulo-Puyat said her department has been pushing for less-stringent requirements in travel destinations, especially in areas that have high vaccination rates among locals and workers.
As of Oct. 24, the province of Cebu as well as the cities of Lapu-Lapu and Catbalogan have agreed to the removal of RT-PCR test as a requirement.
Bohol, Iloilo City and Negros Occidental would require vaccination certificates acquired through VaxCertPh website.
Vaccination cards would be required in Clark Freeport Zone, Subic Bay Freeport Zone, Tarlac, Masbate province, Southern Leyte, Tacloban City, Maasin City and Misamis Oriental.
These areas would accept vaccination cards from visitors, except in areas under enhanced community quarantine (ECQ) and modified ECQ.
Boracay Island would still require a negative RT-PCR swab test result for all eligible tourists, including those from Metro Manila. However, those within Panay Island, including Guimaras province, would not be required to present a negative test result.
Puyat added that the DOT would continue to work with the government to ensure that all tourism workers in the country would be inoculated by December this year.
"We thank the LGUs for this development especially now that the number of tourists are slowly picking up. We hope that in the months ahead, we will achieve a hundred percent vaccination rate so we can push for a big move for tourism revival," she said. – Ralph Edwin Villanueva