Philippine nurses now battling low morale pandemic
October 24, 2021 | 12:00am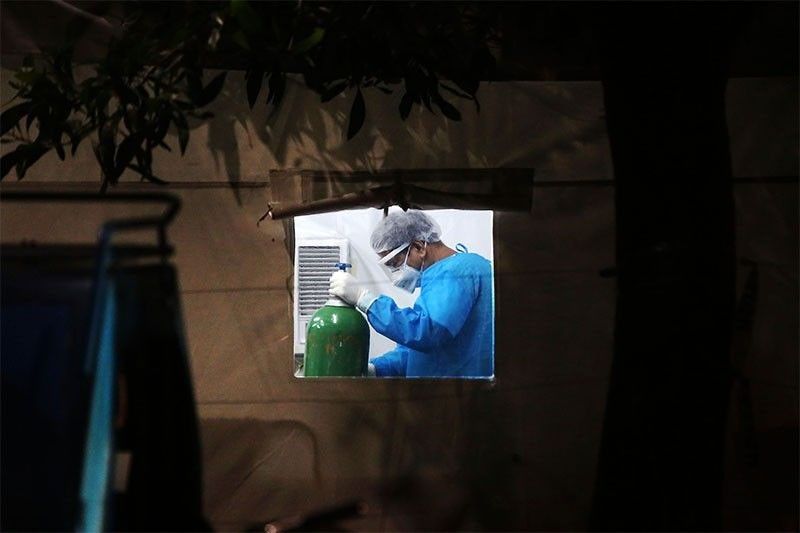 MANILA, Philippines — Aside from the COVID-19 pandemic, nurses are now fighting another battle, called the "infectious low morale pandemic," the Filipino Nurses United (FNU) said yesterday.
In a webinar, FNU president Maristela Abenojar noted the pandemic has aggravated the sorry state of Filipino nurses who now have to deal with low morale and extreme frustration.
"We are now hit by a second pandemic and we call it the 'infectious low morale pandemic' or chronic lack of our rights and welfare even after braving 19 months of facing the fearsome fatal coronavirus," Abenojar said.
She lamented the "continued inaction of the government on the nurses' problems of chronic and severe understaffing and continuous resignation of nurses."
The situation, she said, is "deeply concerning" and is causing demoralization.
Abenojar said the government appears unperturbed by nurses' concerns even in this time of pandemic when they are supposedly regarded as "heroes," along with other health care workers.
"This is actually a chronic problem. It has been existing for several decades already," she added.
According to Abenojar, some 16,000 nurses left for overseas employment from 2016 to 2019, thus enabling the government to earn millions in dollar remittances.
Despite this, she complained the government seems to be deaf and blind to their demands.
Abenojar also cited the downgrading of the job positions of government nurses.
She was apparently referring to Department of Budget and Management's Memorandum Circular 2020-4, issued in July, which modified the position of nurses so that higher minimum wages for entry-level nurses would apply. As a result, positions have also been downgraded.
Abenojar also cited the delayed release of benefits such as active hazard pay, special risk allowance and meals, accommodation and transportation allowance.
"Filipino nurses are short changed or deceived… Expect that next year, the problems of nurse understaffing, contractualization of labor scheme and delayed release of benefits will still prevail," she said.
She underscored that almost a third of the P242 billion being sought by the Department of Health for next year would be allocated for the Philippine Health Insurance Corp. "which is known for its track record of financial mismanagement and/or anomalous transactions."
Abenojar maintained that no budget was earmarked for the mass hiring of nurses and for benefits of the health care workers.
"The labor exploitation of nurses continues to prevail. They are overworked, overwhelmed and severely underpaid, unappreciated and neglected and improvement of their conditions will have to be fought for," she added.