Pacquiao to file estafa, cyberlibel charges vs ex-aide
October 20, 2021 | 12:00am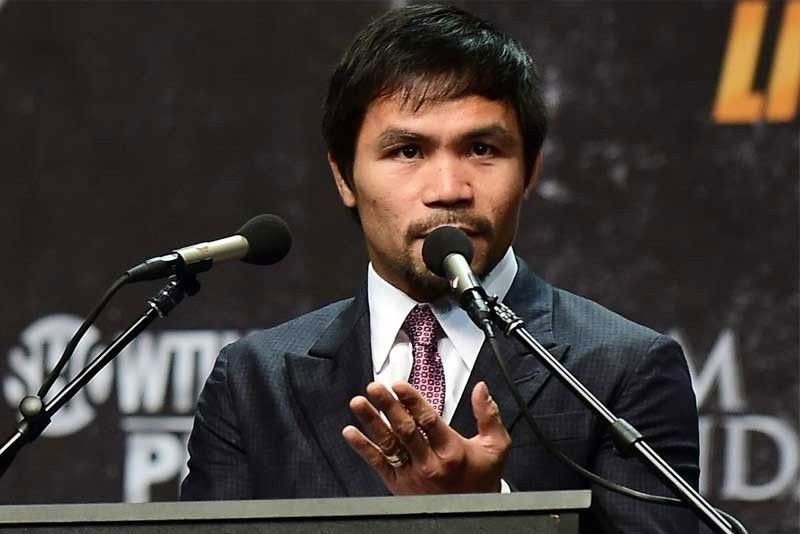 BACOLOD CITY, Philippines — Sen. Manny Pacquiao will file criminal charges against his former friend, Jayke Joson, who accused the boxing icon of taking some P165 million from an aborted boxing deal against Conor McGregor in Las Vegas.
Pacquiao's lawyer and spokesperson Nikki de Vega denied Joson's accusations.
De Vega said they would file charges of estafa against Joson.
Joson earlier chided the retired boxing icon for allegedly turning his back on a live contract with a management firm aligned with UFC star Conor McGregor.
In an interview with SMNI News on YouTube last Monday, film producer and former actor Jayke Joson stressed that the eight-division world champion did not honor his commitment with Paradigm Sports Management (PSM), leading to a falling out between them.
Joson, who used to be among the most prominent members of Pacquiao's entourage, also claimed that Pacquiao – now a presidential aspirant – had asked PSM for an advance payment of more than $2 million (approximately P100 million).
"And then since he already signed it, he already asked us to get an advance payment from the Paradigm which is not part of their system. So we talked to the Paradigm to make way for the request of the senator because we knew he would use the money to help the people, is it right?" Joson said.
"And then, we got it and Paradigm delivered the money. This is on record, so Paradigm gave $2 million since he would be fighting against anyone Paradigm wanted him to fight. He even attempted to ask for additional $2 million but the fight against McGregor didn't push through," he said.
Meanwhile, Pacquiao spokesman former congressman Monico Puentevella said the senator is determined to run for president in the May 2022 general elections.
Pacquiao earlier said that anything could still happen before Nov. 15, adding that he is not closing his door for the possibility of a team up with Vice President Leni Robredo.
Puentevella, however, said it has always been Pacquiao's dream to become president to solve the country's poverty and help the poor.
"Sen. Pacquiao will not slide down or switch positions," Puentevella said. "He is hell bent on running for president or nothing at all."
Pacquiao is scheduled to visit the city for the inauguration of his campaign headquarters. – Cecille Suerte Felipe