Gatchalian seeks Senate releection in 2022
October 8, 2021 | 10:08am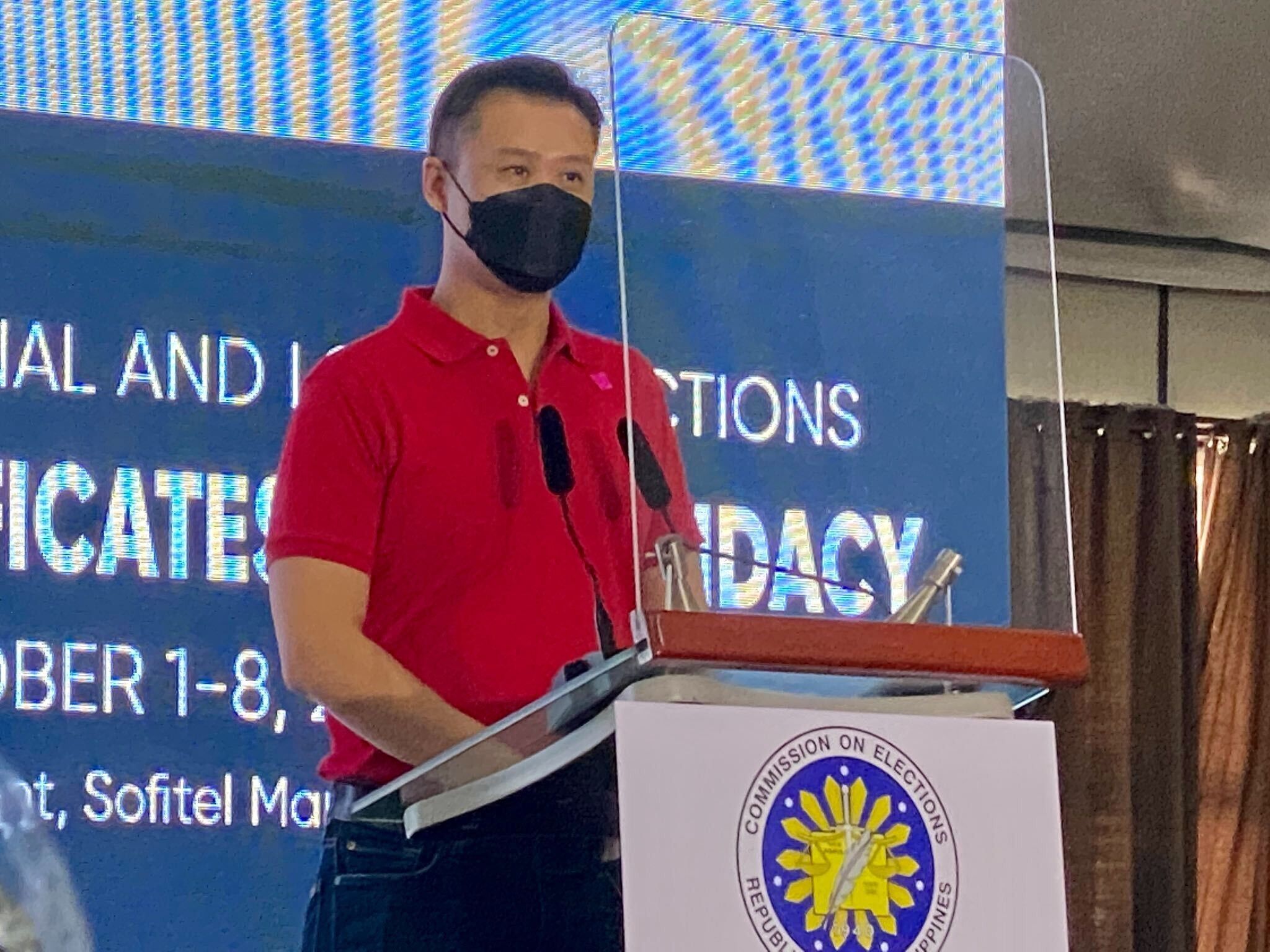 MANILA, Philippines — Sen. Sherwin Gatchalian on Friday sought reelection to the upper chamber in next year's polls, confirming that his plans for a vice presidential bid will no longer push through with Davao City Mayor Sara Duterte.
Gatchalian, who filed his certificate of candidacy Friday morning, is a first term senator who was elected in 2016 from being then congressman of Valenzuela City.
In past months, he has touted a run for the country's second highest post but only if Duterte will join the race for Malacañang, even holding talks with her.
"In our last conversation, she said her direction is for reelection in Davao City," Gatchalian said of Duterte in Filipino. "We respect her decision that she still wants to do more for her city."
The Davao City local chief executive has repeatedly shunned calls by supporters to run for president. But with nothing final until November 15 or the deadline for substitution of candidates, that door could still be open for Duterte.
Critics have pointed out it's a similar strategy used by her father, now President Rodrigo Duterte, who also changed tune in 2015 to eventually win the elections the following year and begin a tumultuous presidency.
With the prospect of a bid for vice president out, Gatchalian hopes to address certain "crises" caused by the coronavirus pandemic, particularly on education and on the economy.
"I want to continue what we have started in the Senate especially for solutions on how we can get out of this," the chairman of the chamber's committee on education added in Filipino.
Gatchalian has also chaired the Senate committee on energy and touted his approved measures such as the Murang Kuryente Act and the Lifeline Electricity Rate which subsidizes electricity for low-income households.
Before his Senate stint, Gatchalian represented Valenzuela City's first district in the House of Representatives from 2001 to 2004, and again from 2013 to 2016.
Between those years, he was its mayor. His family has since held top posts in the city, with his brothers Wes and Rex seeking to switch posts next year as mayor and congressman, respectively. — Christian Deiparine