National Artist for Literature Bienvenido Lumbera, 89
September 29, 2021 | 12:00am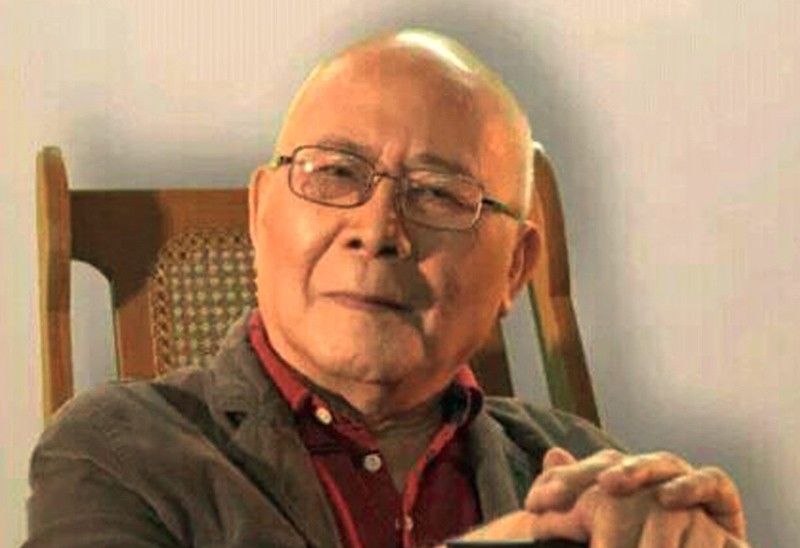 MANILA, Philippines — National Artist for Literature Bienvenido Lumbera passed away yesterday morning at the age of 89, his daughter Tala announced in a Facebook post.
Lumbera, born on April 11, 1932 in Batangas, was a known poet, playwright and literary critic.
The National Commission for Culture and the Arts paid tribute to Lumbera
and his Bagay poetry, a landmark aesthetic tendency that helped change the vernacular poetic tradition.
Lumbera was conferred the Order of National Artist in 2006 and was named as a Ramon Magsaysay Awardee, Asia's equivalent of a Nobel Prize, in 1993.
He was cited for being an "esteemed writer who challenged Philippine society's colonial point of view and restored the poems and stories of vernacular writers to an esteemed place in the Philippine literary canon."
He received several National Book Awards from the Manila Critics Circle, the 1998 Philippine Centennial Literary Prize for Drama and the 1999 Cultural Center of the Philippines Centennial Honors for the Arts.
He wrote librettos for musical theater, including "Tales of the Manuvu," "Bayani," "Noli Me Tangier" and "America is in the Heart," based on Carlos Bulosan's novel. Perhaps his most popular libretto was "Rama, Hari" based on the Ramayana, the production of which involved three other National Artists: Alice Reyes (dance), Ryan Cayabyab (music) and the late Salvador Bernal (set design).
An anthology of his musical dramas, "Sa Sailing Bayan: Apat na Dulang May Musika," was published in 2004.
Lumbera spent nearly a year in detention in 1974 after going underground during the martial law era.
He was a Professor Emeritus at the University of the Philippines and also taught literature and creative writing at the Ateneo De Manila University after graduating from the University of Santo Tomas and the University of Indiana.
His works include Likhang Dila, Likhang Diwa (poems in Filipino and English), 1993; Balaybay, Mga Tulang Lunot at Manibalang, 2002; Sa Sariling Bayan, Apat na Dulang May Musika, 2004; "Agunyas sa Hacienda Luisita," Pakikiramay, 2004.
His major books also include Tagalog Poetry, 1570-1898: Tradition and Influences in its Development; Philippine Literature: A History and Anthology, Revaluation: Essays on Philippine Literature, Writing the Nation/Pag-akda ng Bansa.
Online novena masses are scheduled beginning yesterday after the crenation of his remains while the family awaits official arrangements for his burial at the Libingan ng mga Bayani.