Sandiganbayan orders bank to return ill-gotten wealth
September 29, 2021 | 12:00am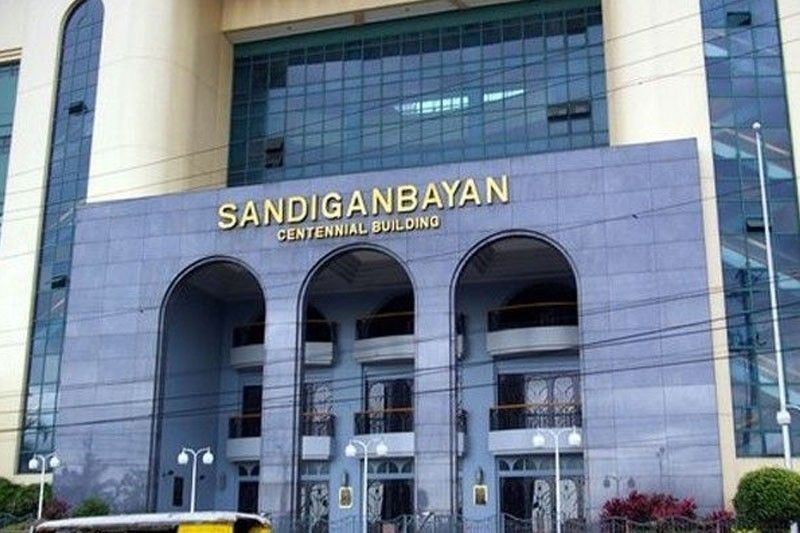 MANILA, Philippines — The Sandiganbayan has ordered Traders Royal Bank to pay the government the value of peso- and dollar-denominated bank certificates totaling P96 million and $5.435 million, which form part of the ill-gotten wealth of the Marcoses.
In a 52-page decision, the Sandiganbayan Second Division directed Royal Traders Holding Co., formerly Traders Royal Bank (TRB)/Traders Commercial Bank (TCB), to pay the government the amounts representing the face value of the TRB-issued peso-denominated bank certificates with a total value of P65,978,870; dollar-denominated certificates amounting to $5,435,362.90 and peso-denominated certificates issued in the name of TCB worth P30,050,000.
Associate Justice Oscar Herrera Jr. noted that the total amount to be paid will "include interest of 12 percent per annum reckoned from February 1993, until all the amounts are fully paid."
The decision noted, "When the late president Ferdinand Marcos and his family fled the Philippines to escape the wrath of the enraged people at the height of the February 1986 People Power Revolution, he and his entourage arrived in Honolulu, Hawaii, bringing numerous crates of boxes, suitcases and envelopes containing jewelry, Philippine and US currencies, certificates of time deposits, documents and bearer certificates and all such properties constituting ill-gotten wealth which were subsequently claimed by the new Philippine government before the US Customs Service."
In order to settle the conflicting claims of ownership over the said properties by and between the Marcoses and the Philippine government, the US government instituted an action for interpleader before the District Court of Honolulu, Hawaii.
On Oct. 25, 1991, after the death of Marcos, his widow Imelda entered into several agreements with the Philippine government by virtue of which she voluntarily assigned in favor of the latter all her interest, as well as the interest of her deceased husband, in all the properties subject matter of the aforesaid interpleader case.
As a consequence of said agreements, judgment was rendered on Dec. 18, 1992 by the district court of Hawaii, adjudging plaintiff to be the owner and henceforth legally entitled to the possession, custody and control of the properties aforesaid.
The anti-graft court ruling coincided with the 32nd death anniversary of the late dictator.