COVID-19 testing not required in limited face-to-face learning, DOH says
September 27, 2021 | 5:52pm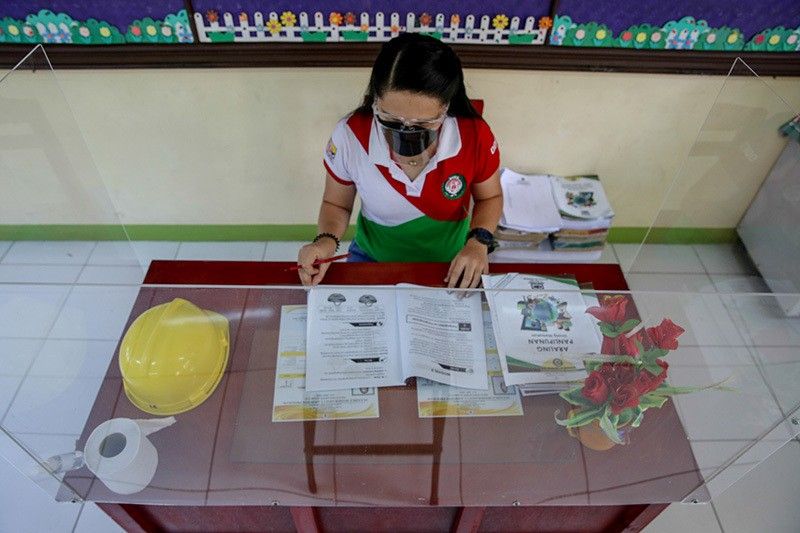 MANILA, Philippines — The Department of Health on Monday said teachers and school staff who will join the pilot run of face-to-face classes would not be required to get tested for COVID-19.
Health Undersecretary Maria Rosario Vergeire sought to explain that they would still follow a "risk-based" testing protocol, where participants would instead be checked for symptoms of the virus.
"We don't recommend the regular testing of students and even teachers and non-teaching personnel," she said, "in order for them to be able to go to schools."
The official made the remarks at the ceremonial signing of the joint memorandum circular between DOH and the Department of Education for the limited in-person learning.
President Rodrigo Duterte has given approval for the pilot test, which will include an initial 100 public schools in "low-risk" areas.
Vergeire said that from the agency's risk-based protocol, children and school personnel with symptoms would be sent to isolation and undergo testing.
She added DOH and DepEd have already drafted contingency measures should infections in schools happen, which would be released separately from the JMC.
"Even if they don't go to school, the risk of infection is there," Vergeire said. "So we are now anticipating that if ever there would be infections, we would be able to manage because of the protocols we are going to institute."
The signed document details how schools would be selected and which grade levels would be allowed for the pilot run.
It also mandates schools to put up the necessary provision to prevent infection, such as limiting class sizes as well as the hours of stay in school.
DepEd said faculty and non-teaching staff up to 65 years old with no comorbidities can join the pilot run.
It remains unclear, however, if COVID-19 vaccinations would be a requirement for them. A portion of the JMC stated they would be eligible to participate regardless of vaccination status.
But Health Secretary Francisco Duque III in a release said "classroom learning will be limited to vaccinated teaching personnel."
"So as not to disenfranchise unvaccinated teachers," he said, "they may teach using distance or online modules. This also presents options for parents who are still hesitant to send their children to school."
Director Roger Masapol of DepEd's planning service said, too, that participants should be fully vaccinated.
It can be recalled that in 2020 up to this year, inoculations were crucial for Duterte in rejecting proposals for face-to-face classes.
And while teachers and staff are in the priority list to get the jabs, the government has still not opened vaccinations for children citing limited supply.
Related video: