Pharmally director nixes executive session with senators
September 27, 2021 | 4:45pm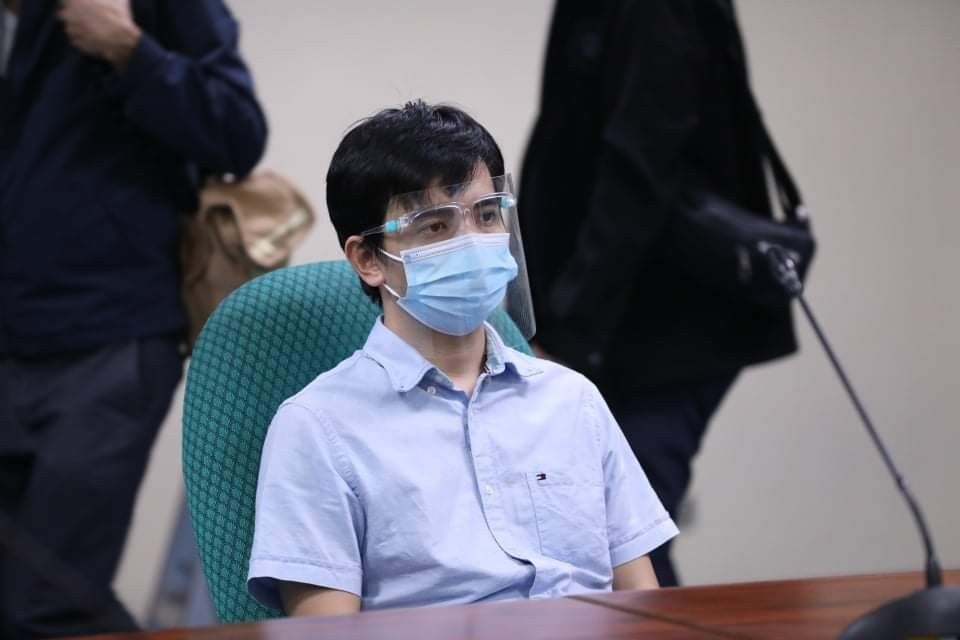 MANILA, Philippines — Pharmally director Linconn Ong on Monday backed out of an executive session with members of the Senate Blue Ribbon Committee that has been holding hearings into the firm's contracts with the government.
"I regret to inform you that, upon the advice of counsel, I'm declining your kind invitation for me to participate in the executive session regarding the matter under investigation," Ong told the Senate panel in a handwritten note.
The Pharmally executive has been in the Senate's custody since September 10. He was first placed under house arrest because he contracted COVID-19 but was moved to the Senate and detained there on September 21.
Senators last Friday moved to order Ong's detention at the Pasay City Jail after he evaded questions about how much money former presidential economic adviser Michael Yang loaned to the firm.
RELATED: Michael Yang, named as Pharmally backer, skips Senate hearing over blood pressure
His transfer was put on hold after he agreed to go into executive session with senators, according to Senate President Vicente Sotto III's office.
Ong lawyer calls Senate 'kangaroo forum'
But Ong changed his tune earlier Monday morning, with lawyer Ferdinand Topacio quoted in several media reports as saying that the Pharmally executive would not "turn state witness."
Topacio also accused senators of abusing their contempt powers. He called the Senate a "kangaroo forum" and threatened to file criminal cases if the Blue Ribbon makes good on the motion to move Ong to jail.
"Never threaten or call the Senate names!" Sotto said in response to Topacio's remarks. "What do they expect by threatening the Senate? That we roll over and die? Will never happen!"
Sen. Richard Gordon, panel chairman, in a video call with reporters said Topacio could be cited in contempt for belittling the committee and banned from appearing at its hearings. Historically, the Senate has treated contempt of a committee as contempt of the chamber as a whole.
Gordon also brushed aside the lawyer's threat to file a case against the Senate, telling him: "Do your worst."
Without disclosing his exact location, Gordon said Ong is currently safe in the custody of the Senate Sergeant-At-Arms while senators deliberate on whether he will be transferred to Pasay City Jail.
Another Pharmally exec's whereabouts still unknown
Gordon also told reporters that the Blue Ribbon Committee reached out to the National Bureau of Investigation to help locate another Pharmally executive, Krizle Grace Mago, who has been "unreachable" since she admitted last Friday that the firm tampered with the expiry dates of face shields meant for doctors and medical frontliners.
Mago said she believed that the firm, which bagged the largest pandemic contracts with the government, was swindling the public by doing this and claimed she would not have given such an order to warehouse employees if she wasn't instructed to do so by a higher-up.
"The Chairman and the Committee is worried as to [Mago's] safety...after her damaging testimony against probable co-conspirators," the panel's written request to NBI Director Eric Distor reads.
Senators offered to place her under protective custody last Friday but Mago did not get back to the committee after saying that she wanted to think over the offer first.
Gordon said the panel also received reports from someone from Mago's alma matter, St. Paul University, that she is "in a safe house with bodyguards."
Following Mago's testimony, Health Undersecretary Maria Rosario Vergeire on Saturday said that the face shields provided to government healthcare workers "are in good condition."