Philippines ranks 8th in global COVID-19 cases
September 21, 2021 | 12:00am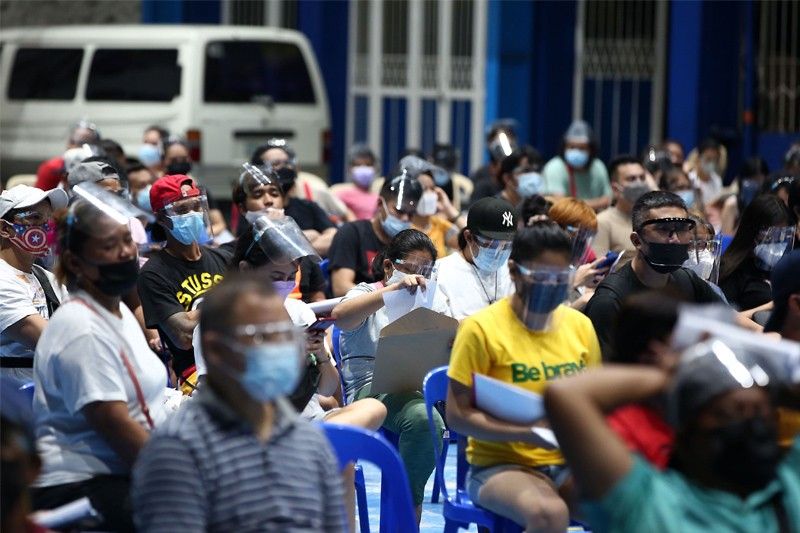 MANILA, Philippines — The Philippines ranked eighth among countries with the most COVID-19 cases in the past 28 days, according to the global tracker of the Johns Hopkins University and Medicine (JHU) based in Maryland.
Based on the JHU Dashboard yesterday, the Philippines was in eighth place with 527,114 COVID-19 cases in the last 29 days and 2,366,749 total cases as of Sept. 19.
The other Asian countries that made it to the top 20 of the COVID-19 table in the past 28 days are Malaysia at seventh with 542,737 cases; Thailand at 10th with 432,620; Japan at 11th with 390,827; Vietnam 13th with 340,316 and Indonesia at 17th with 221,481 cases.
The top six countries are the United States with 4,290,319 cases, followed by India with 1,023,929; United Kingdom with 943,964; Iran with 768,165; Brazil with 673,838 and Turkey with 623,820 cases.
Ninth is Russia with 516,723, France at 12th with 354,853; Mexico 14th with 335,568; Germany at 15th with 274,070; Israel 16th with 234,908; Cuba 18th with 219,182; South Africa 19th with 200,124 and Spain at 29th with 159,093 cases. Globally, a total of 228,493,023 COVID-19 cases were recorded.
High-risk
The National Capital Region (NCR) remains in high-risk classification for COVID-19 cases but the trend is going down, albeit rather slowly, Department of Health (DOH) Undersecretary Maria Rosario Vergeire said yesterday.
Vergeire noted the average daily attack rate (ADAR) in NCR increased from 33.71 percent to 39.56 percent per 100,000 population but the cases slightly decreased by 780 cases compared to the previous seven days. The two-week growth rate was 17 percent lower.
"Our case data showed that cases in NCR continued to increase, but at a slower rate. This is evidenced by the positive growth rates over the past month," she said.
Data showed that aside from NCR, 11 other regions are high risk for COVID-19 cases.
On the other hand, the national ICU and bed utilization rates are at high risk with 76.64 percent and 70.587 percent, respectively. For mechanical ventilator utilization, the Cordilleras and Bicol region are high risk at 83.95 percent and 75 percent, respectively.
OCTA Research expects new daily COVID-19 cases in Metro Manila and nearby provinces to continue declining over the next weeks.
"The key now is to sustain our efforts in order to continue to bring new cases in the National Capital Region and other areas down," OCTA said.
It noted that Metro Manila had an average of 5,136 new COVID-19 cases from Sept. 13 to 19, or 13 percent lower than the seven-day average of 5,916 from Sept. 6 to 12.
Delta most common
Vergeire also noted that the Delta variant is the most common lineage detected among positive samples. Based on the latest run of the Philippine Genome Center last Sept. 18 on 374 samples, 319 or 85.3 percent yielded the Delta variant.
"The Delta variant (B.1.617.2 Indian lineage) is now the most common (24.2 percent) among sequenced samples, nationally," she said.
On the other hand, the Beta variant or South African lineage accounted for 2,734 or 21.8 percent of the samples, while Alpha variant had 2,461 or 19.6 percent and Gamma with two or 0.02 percent of samples.
The Alpha and Beta variants accounted for 3.5 percent and 2.4 percent, respectively. – Michael Punongbayan