Philippines to focus on buying US vaccines
August 20, 2021 | 12:00am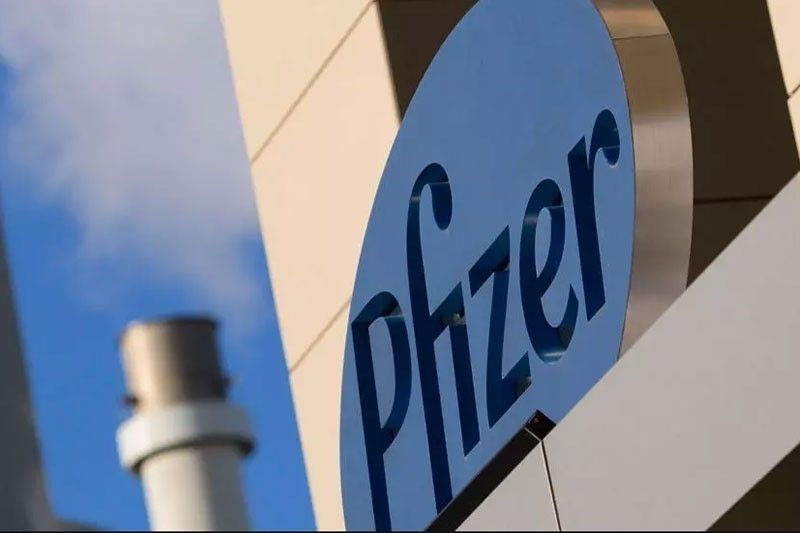 MANILA, Philippines — Once the bulk of government-procured Pfizer and Moderna COVID-19 vaccine supplies have arrived, the government might focus on purchasing these major US brands, the National Task Force (NTF) against COVID-19 said.
"Yes, we're exploring to buy more (Sinovac doses). But our plan is, once the majority of Pfizer and Moderna vaccine doses have been delivered, we might be concentrating on these major brands," vaccine czar Carlito Galvez Jr. said during the arrival of more than 365,000 doses of the Pfizer vaccine on Wednesday night.
Galvez said a majority of the new Pfizer arrivals would be distributed to areas in the country where it hasn't been rolled out yet.
As of Sunday, the Philippines has received more than 42.5 million doses of COVID-19 vaccines—23.7 million of which were procured by the national government, 2.9 million by local government units and the private sector, and 15.9 million donated by several countries and the COVAX Facility.
Yesterday, another three million doses of Sinovac vaccines arrived on board Philippine Airlines at the Ninoy Aquino International Airport Terminal 2.
Chinese Ambassador Huang Xilian said another one million doses of Sinopharm vaccine are expected to arrive in two batches today and tomorrow as "part of China's pledge to substantially increase the supply of vaccines to the Philippines."?
"China was the first country to provide vaccines to the Philippines and the primary partner who has since the very beginning prioritized vaccine export to the Philippines," Huang added.
Galvez said about five million doses of the Pfizer vaccine are expected next month.
"So that in the future, once Pfizer picks up their deliveries, they (health workers) are well aware and they are already well trained on how to handle the sensitivities of Pfizer," he said.
NTF deputy chief implementer Vince Dizon said the government has administered a total of 29.1 million doses of the COVID-19 vaccine as of Wednesday, projecting that the country would have administered 30 million doses by today.
"Which means, that within 20 days of August, we would have administered 10 million doses. As of today we have administered more than nine million, come Friday we would have done 30 million. Which means that we have equaled in 20 days the monthly jab rate of the whole month of July," Dizon said in a press conference on Thursday.
Dizon said the NTF remains confident that the government would be able to achieve 15 million jabs for August alone and that it would be able to fully vaccinate 50 percent of Metro Manila's eligible population, citing "promising figures." As of yesterday, about 41 percent of Metro Manila's eligible population have been fully vaccinated.
Increased vaccine acceptance
Meanwhile, the United Nations Development Program (UNDP) has observed that the Philippines is seeing an increased vaccine acceptance among Filipinos—a trend that could aid in the reopening of the economy to help in much needed recovery.
?In its latest study, the UNDP in the Philippines noted the increase in vaccine acceptance and decline in hesitancy as compared to when COVID-19 jabs had yet to start.
?"Increasingly, more Filipinos are willing to get vaccinated against COVID-19 since February. However, there is still a considerable segment of the population who are either undecided or unwilling to take the vaccine, especially at the regional level," said Dominic Ligot, UNDP Philippines data scientist, in yesterday's webinar.
?From a 16-percent vaccine acceptance in February or before COVID-19 jabs arrived in the country, this has increased to 43 percent to a high of 75 percent in June.
?Overall acceptance has been on the rise as more Filipinos are getting inoculated amid a continuous supply of vaccines.
?The regions with the lowest vaccine hesitancy include Metro Manila as well as the Ilocos, Eastern and Central Visayas regions. Those with the highest hesitancy rates are Mimaropa, Cordillera, Caraga and Bicol region.
Ligot said the main reason why Filipinos want to get vaccinated is to protect themselves and their family from infection. Others include COVID-19 risk perception, government endorsement of vaccines, and work-related reasons. Those who do not want to be inoculated cited concerns over side effects, vaccine effectiveness and medical reasons.
He emphasized that boosting vaccine acceptance in the country will help the economy to reopen amid lockdowns that are being imposed every time there's a surge in cases.
"National lockdowns hurt the economy. So, the less national lockdowns we do, the better. But lockdowns are needed to stem cases and the key is to do lockdowns selectively, just on areas that are blowing up and as long as we don't have herd immunity, cases will continue to blow up," Ligot said.
?
"This is where the vaccine acceptance comes in, if we are able to vaccinate, we lessen the likelihood of cases blowing up, and also reduce severe symptoms. So combining selective lockdowns and vaccine acceptance is part of our path to surviving the crisis. This is also ideally the cheaper approach versus the one-size-fits-all," he said.
Booster shots
The Department of Health (DOH) is now studying the possibility of giving booster shots to healthcare workers (HCWs) and the immuno-compromised individuals by next year.
"Our experts are now considering it (booster shots), but they have not given exact pronouncement. We are really studying the events. We are considering boosters for a specific population. Foremost are the immune-compromised and the healthcare workers," said Health Undersecretary Myrna Cabotaje in a virtual briefing yesterday.
The HCWs will be prioritized in getting booster shots since they are highly exposed to the virus and the immuno-compromised because they have a weak defense system against infection.
Experts, Cabotaje revealed, are already discussing with policy groups the possibility of providing additional doses as the DOH plans for the 2022 budget.
Among issues being deliberated by experts are the type of vaccine to be given as booster as well as the timeframe.
"How should we define booster shots? Are they 3rd doses of the same vaccine? Should we boost everybody? Will it be another vaccine boosted by another vaccine? In the next month or two, the experts group will be able to give us their final recommendations. But one thing sure is we are going to have boosters for HCWs and the immune-compromised. Maybe, that will be for next year," Cabotaje said.
She added that experts are not recommending the giving of booster shots to all vaccinees at this time. – Pia Lee-Brago, Rudy Santos, Mayen Jaymalin, Louise Maureen Simeon