Philippines confirms local transmission of Delta variant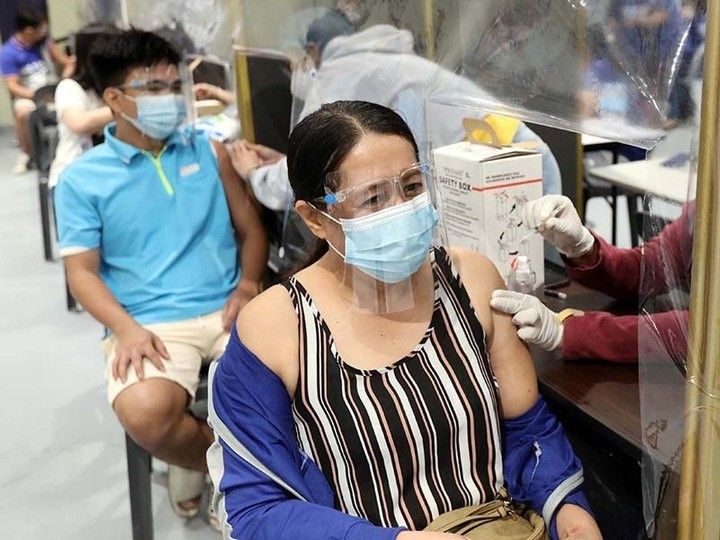 MANILA, Philippines (Updated 1:56 p.m.) — The Department of Health confirmed the local transmission of the highly contagious Delta variant of COVID-19.
In a statement issued late Thursday, the DOH said that based on the phylogenetic analysis by genomic experts and the investigation by the department, "clusters of Delta variant cases were seen to be linked to other local cases, therefore, exhibiting local transmission."
According to the World Health Organization, "local transmission indicates locations where the source of infection is within the reporting location."
In a briefing Friday, Health Undersecretary Maria Rosario Vergeire said clusters of Delta variant cases have been observed in Northern Mindanao and Antique.
"We are seeing linkages of cases one by one. We continue to study this to see the relation of one case to another so that we can be able to further improve the strategy that we are implementing so there won't be breaches, and we can control and manage the further spread of this infection," Vergeire said.
The agency reported on Tuesday 12 additional local Delta variant infections, bringing the country's total cases of the variant to 47.
Response to Delta variant threat
The DOH said authorities have initiated "enhanced" COVID-19 response in areas where Delta variant cases were detected.
"Both the national and local governments have been continuously working together to intensify the implementation of the 'prevent, detect, isolate, treat, and re-integrate' response strategies and increase the country's health system capacity to be able to manage cases," it said.
The government said it is making sure there are enough COVID-19-dedicated wards, ICU and isolation beds across the archipelago, especially in areas experiencing case spikes.
Preparations are also being made to ensure sufficient supplies of COVID-19 medicines, oxygen tanks and critical care equipment in hospitals and augmentation of human resources.
The department urged the public to continue practicing COVID-19 protocols and get vaccinated when it is their turn.
"The public is advised to avoid unnecessary travels and gatherings. DOH urges LGUs to shorten the duration of case detection to isolation and immediately isolate symptomatic patients, and ramp up their vaccination and prioritize the senior citizens and people with underlying conditions," it said.