Metro Manila mayors want more contact tracers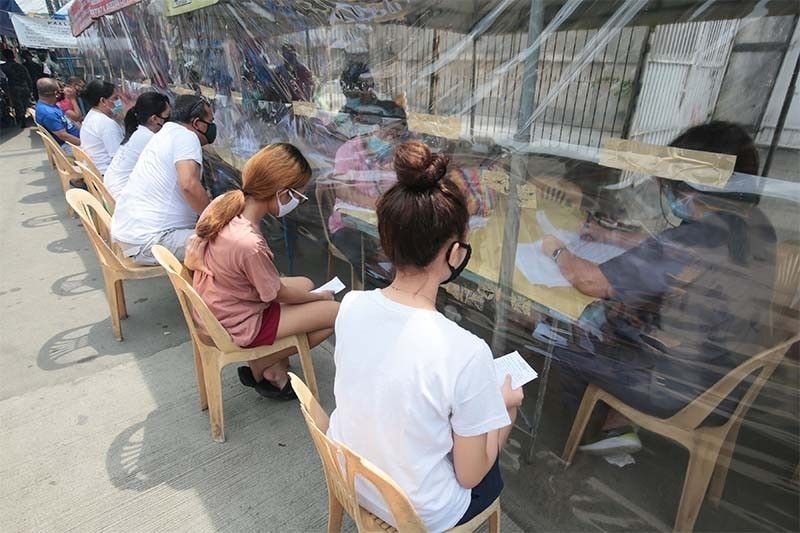 MANILA, Philippines — The Metro Manila Council (MMC) will ask the national government for an extension of the contracts of contact tracers, as the more transmissible Delta variant of COVID-19 has entered Metro Manila.
But the MMC had no decision on whether to continue allowing children outdoors.
Metropolitan Manila Development Authority (MMDA) Chairman Benhur Abalos told The STAR yesterday that 15,000 contact tracers on loan from the Department of Labor and Employment (DOLE) have contracts expiring next month.
With the Delta variant now in the region, Abalos bared that they would be asking the DOLE for an extension of the contact tracers' time with them after the stipulated three months.
"Maybe the project could be extended, because we are currently in a very critical period. We are asking (Labor Secretary) Silvestre Bello III if he has more manpower, this is the right time (to deploy them)," Abalos said.
He added that they are planning to ask for three more months.
Abalos said they were deployed during the heightened surge of COVID-19 cases earlier this year. Instead of them just being in the field for 10 days, their services were extended for three months.
This came in handy, he said, as the Delta variant appeared in Metro Manila a mere weeks before the expiration of some tracers' contracts.
Other contact tracers would continue until October.
"We have to address this. At least, for now, we know how to. We could ask (for an extension) from Secretary Bello, maybe he could grant it to us," he said.
The chairman underscored the need for more intense contact tracing, as granular lockdowns would be too costly for local government units (LGUs.)
"When an LGU would do a lockdown, they would pay for the meals of each family. Whether it is just one house, two houses, a whole street or a whole community, that is costly. What is really important right now is we are very cautious and the monitoring is very intense," he said.
The MMC yesterday met regarding the Delta variant in the region, where there were two such cases recorded in Manila.
The mayors discussed possible implementation of granular lockdowns, as well as more aggressive monitoring, COVID-19 testing, "massive" contact tracing and possible isolation.
They also discussed the order allowing children as young as five years old outside their homes, but Abalos revealed there was no decision yet.
"Everything is very fluid. We cannot say for sure that the guidance today could be effective tomorrow. So, we would defer to the guidance of experts regarding the matter," he said.
They expect the guidance to come today, July 19th.
The local chief executives would be monitoring cases daily, and the MMC would be meeting every three days.
Stricter quarantines
The OCTA Research group recommended that national government (NG) and concerned LGUs should study the reimposition of stricter quarantine restrictions in areas where cases of the Delta variant have been detected.
Ranjit Rye, OCTA research fellow, said that this was an appropriate move to prevent the spread of the variant, and a variant driven surge, especially in the National Capital Region Plus (NCR Plus) localities.
"The key is to strictly monitor MPHS (minimum public health standards) as well as roll back ASAP initiatives such as children going out, and reducing indoor and outdoor social gatherings," Rye told reporters.
"OCTA's basic position is that the NG and LGU should implement timely and appropriate responses to the real threat of Delta. There is a need for an urgent and a proactive response from government," Rye said.
"Apart from scaling up T3 and vaccinations, the IATF (Inter-Agency Task Force on Emerging Infectious Diseases) needs to consider implementing stricter quarantines and to roll back all initiatives recently implemented that could contribute to greater transmission… We need government to consider more restrictions in areas like the NCR Plus," Rye said.
On the other hand, Guido David of OCTA echoed Rye's call for government to take a proactive stance against the Delta variant.
"We should not wait for it to enter," he said in Filipino on Teleradyo yesterday. "It will spread fast and will be hard to prevent once it starts in our region."
The Delta variant of SARS-CoV-2, or B.1.617.2 first identified in India, is seen to be driving a new surge in infections even in countries with high vaccination coverage. – Rainier Allan Ronda