Travel restrictions on 8 countries extended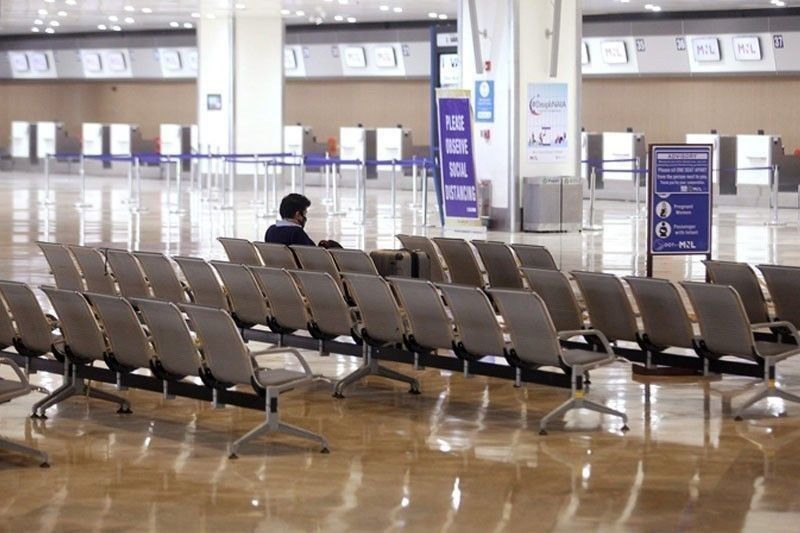 MANILA, Philippines — The travel restriction on passengers coming from eight countries, including Indonesia, will remain in effect until July 31, the Bureau of Immigration (BI) announced yesterday.
Immigration Commissioner Jaime Morente confirmed the extension of the temporary travel ban covering India, Pakistan, Nepal, Sri Lanka, Bangladesh, Oman, the United Arab Emirates and Indonesia until the end of the month.
"Because of this temporary travel restriction, anyone coming from said countries will be excluded, meaning they will be denied entry and returned to their port of origin immediately on the next available flight," Morente said.
He said that the ban also covers passengers with travel history in these countries within the last 14 days before arrival in the Philippines.
Transiting passengers are exempted from the travel ban. "Considered transiting are passengers who were there only for a layover and were not admitted by immigration authorities in the banned country," Morente said.
Green countries now 57
Meanwhile, nine more countries and territories were included in the government's updated list of "green" or low-risk nations yesterday.?The updated list released by the Inter-Agency Task Force for the Management of Emerging Infectious Diseases (IATF) added Azerbaijan, Barbados, Bermuda, Comoros, Curacao, Dominica, Gabon, Mali and Romania.
Presidential spokesman Harry Roque Jr. said fully vaccinated Filipinos returning from any of the countries in the list may enjoy a shorter quarantine period upon arrival in the Philippines.
Instead of 10 days in a government quarantine facility and four days isolation as the IATF policy dictates, those fully vaccinated who came from green countries would only complete seven days in a quarantine facility.
Provided that they test negative for COVID-19 on the fifth day from arrival, they may complete seven days of isolation at their destination.?The IATF's updated list now has 57 green countries or territories. They are Albania, American Samoa, Anguilla, Antigua and Barbuda, Australia, Azerbaijan, Barbados, Benin, Bermuda, the British Virgin Islands, Brunei, Burkina Faso, Cayman Islands, Chad, China, Comoros, Cote d' Ivoire (Ivory Coast), Curacao, Dominica, Eswatini, Falkland Islands, French Polynesia, Gabon, Gambia, Ghana, Greenland, Grenada, Hong Kong (Special Administrative Region of China), Iceland, Isle of Man, Israel, Laos, Liechtenstein, Mali, Malta, Marshall Islands, Mauritius, Federated States of Micronesia, Montserrat, New Caledonia, New Zealand, Niger, Nigeria, North Macedonia, Northern Mariana Islands, Palau, Romania, Saba (Special Municipality of the Kingdom of Netherlands), Saint Barthelemy, Saint Pierre and Miquelon, Singapore, Sint Eustatius, South Korea, Taiwan, Togo, Turks and Caicos Islands (UK) and Vietnam.
Only fully vaccinated travelers who have stayed in these green countries 14 days prior to arrival in the Philippines are qualified.
They must present documents to prove their vaccination status via the Certification of Vaccination Record portal of the Department of Information and Communications Technology or the city heath officer of the local government unit (LGU) that administered the vaccinations.
Those who got their jabs abroad must be able to show the documents validated by the Philippine Overseas Labor Office in their country of origin, or present an international certificate of vaccination.
All Filipinos returning from countries not in the list, such as the United States and Japan, will have to submit to the mandatory 14-day quarantine, which includes the first 10 days in a government facility.
RT-PCR test cost
Yesterday, the Department of Tourism (DOT) sought the lowering of the cost of reverse transcription-polymerase chain reaction (RT-PCR) tests to encourage more individuals to travel and help the tourism industry recover.
RT-PCR tests are a requirement for travel and entry to tourism destinations in the country.
"The added cost of COVID-19 tests can be quite significant especially for big families traveling together," said Tourism Secretary Bernadette Romulo-Puyat, who brought up the issue with the IATF.
At present, the cost of RT-PCR tests ranges from P1,500 to P5,000.
"A slash in the cost of RT-PCR tests would encourage more travelers to pursue their travel plans. In return, this will spur economic activities and reinvigorate the tourism industry," Puyat said.
Also, the DOT chief called for the certification of more facilities performing saliva-based RT-PCR tests apart from the Philippine Red Cross (PRC) because these tests are cheaper at P2,000.
"If more hospitals and laboratories are certified to conduct saliva tests, this cheaper alternative will be more accessible to the public and will be recognized by more LGUs in their entry requirements for local travelers," she said. – Christina Mendez, Ralph Edwin Villanueva