Government mulls scrapping of quarantine classifications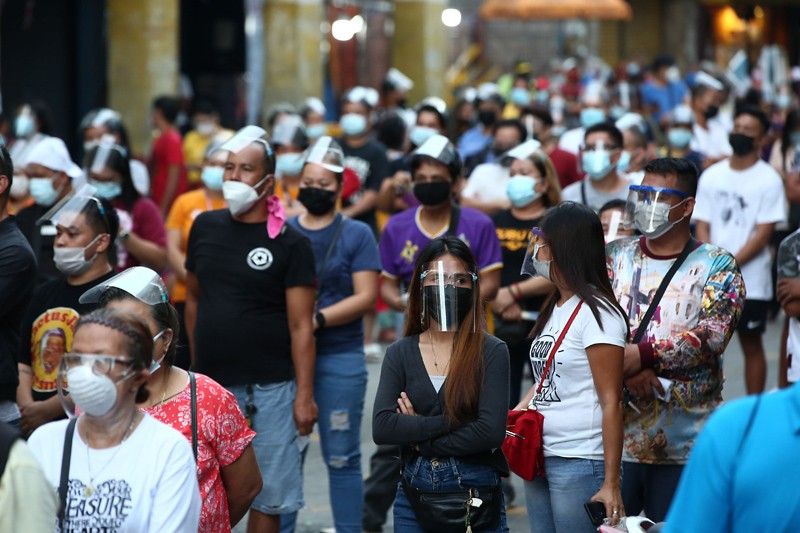 MANILA, Philippines — Local chief executives should be ready with their COVID-19 response measures as the national government is eyeing to do away with quarantine classifications, an official of the Department of the Interior and Local Government (DILG) said.
"We are in the process of discussing it," DILG Undersecretary for Operations Epimaco Densing said, referring to plans to discard community quarantine classifications.
"Community quarantine classification in local government units will cease, and there will be independent implementation based on standard policy that we will have to follow," Densing said at recent virtual town hall meeting organized by the Department of Health (DOH).
President Duterte has been regularly announcing quarantine classifications – usually every month or 15 days – since the first lockdown in March 2020, based on recommendations by the Inter-Agency Task Force for the Management of Emerging Infectious Diseases (IATF).
After over a year of the pandemic, Densing said local chief executives should have already put in place measures they can use in the event of a COVID-19 surge in their respective areas. Such measures should include contact tracing strategies and the availability of quarantine facilities.
But the DILG official said any provincial government decision on quarantine
classification should have the concurrence of concerned regional IATF, to keep local officials from "overdoing" the authority.
"This is to ensure that everything is science- and data-based when you make the decision but clearly you can implement right away subject to the concurrence of the IATF," Densing said.
He cited the confusion and chaos last year sparked by some local governments' move to prevent people from returning to their home provinces, purportedly in compliance with quarantine restrictions.
Border control
Meanwhile, the DOH has underscored the need for stricter implementation of border controls amid the spread of the Delta variant or the Indian variant.
"We need to implement uniform protocols across the regions that have been recommended by our experts. We have to make sure that they are being enforced strictly," DOH Undersecretary Maria Rosario Vergeire said.
She called border control a "very important" strategy to keep COVID-19 variants at bay.
She made the recommendation in response to a recent World Health Organization announcement that the Delta variant has become the most dominant strain, which has already spread across 80 countries.
Report showed that the Delta variant is highly transmissible and those infected with it have high probability of getting hospitalized.
"It seems that it can cause severe illness but… we need sufficient evidence. These are just initial observations across the globe," she added.
DOH data showed that as of May 26, a total of 13 cases of Delta variant or B.1.617.2 have been detected in the country.
On the other hand, there are 1,071 cases of the Alpha or the United Kingdom variant (B.1.1.7), 1,246 cases of Beta or South Africa (B.1.351), two cases of Gamma or Brazil variant (P.1); and 162 cases of P.3 variant, which was first detected in the Philippines.
Vergeire said the 13 cases of Delta variant were detected through "protocols in borders."
"So we just have to continue our strict border controls so we can prevent it (Delta variant) from reaching our community and have community transmission," she added.
The official maintained that regardless of variants, the country's existing minimum public health standards and other safety protocols still work. – Sheila Crisostomo