DOT mulls limiting tourist volume in select destinations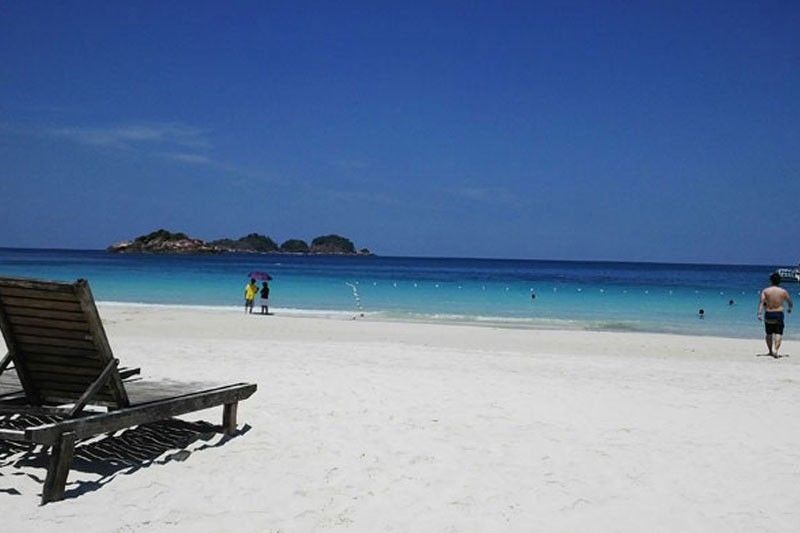 MANILA, Philippines — The Department of Tourism (DOT) may limit the number of people going to certain destinations in the new normal to ensure the health and safety of tourists, as well as allow natural attractions to regenerate.
Tourism Undersecretary Benito Bengzon Jr. yesterday said the DOT picked up lessons from the government's decision to close Boracay Island for six months to rehabilitate it.
For one, he said the DOT now puts premium not just on marketing tourist destinations, but also on managing them to make sure that environmental assets recover from overcrowding brought by the influx of visitors.
Asked what the DOT plans to do in the new normal, Bengzon said the agency may put a cap on the number of people that can go to certain destinations at a time. He said the Boracay outcome proves the necessity to control the volume of tourists, especially in island attractions.
"Another thing that we have learned is the importance of setting carrying capacities for particular destinations. Clearly, there is going to be a maximum with respect to the number of visitors that a small area can accommodate," Bengzon said in a TV interview.
Boracay welcomed no tourists at all between May and September in 2018 to give way for efforts to clean up the island as directed by President Duterte.
In spite of this, Boracay managed to attract a total of 941,868 visitors, mostly foreign nationals, as inbound arrivals picked up when the island reopened in the fourth quarter of that year.
Bengzon also said the Philippines is poised to lead the world in providing the kind of recreation that tourists prefer when local outbreaks are contained and travel restrictions are lifted.
Demand for open air activities is expected to jump in the new normal. As such, beach vacations, mountain hiking, motorbike tours and road trips are seen to make up most tourist activities, as travelers avoid the usual crowds in enclosed spaces.
Bengzon asked tour guides, operators and service providers to take advantage of this shift. He said the Philippines no longer has to adjust to this transition, as the archipelago offers a range of beaches, mountains and terrains that can accommodate the demand.
"So moving forward, we feel that the Philippines will be able to position itself very strongly to this particular segment," Bengzon said.
According to the World Travel and Tourism Council, tourism's contribution to Philippine economy dropped by more than 41 percent to $52.8 billion last year, from $90 billion in 2019.
Easing of arrival protocols
Flag carrier Philippine Airlines (PAL) is calling for the easing of arrival protocols for fully vaccinated travelers.
PAL said a "green lane" approach would enable easier entry of fully vaccinated travelers into the country to help revive safe tourist travel and more convenient repatriation.
The green lane concept to remove quarantine requirements for immunized travelers has been proposed by the DOT.
The Inter-Agency Task Force for the Management of Emerging Infectious Diseases (IATF) is currently working with the DOT, Department of Health and other government agencies to review possible changes in arrival protocols.
PAL said it is supporting ongoing efforts by the government to explore revisions in arrival protocols, such as adopting a minimal quarantine period for vaccinated travelers.
"We look forward to easier entry for fully vaccinated travelers as a way of jumpstarting the aviation, travel and tourism industries that support Filipino jobs and the economy," PAL president and COO Gilbert Santa Maria said.
"A good number of our passengers flying in from the US have completed their full vaccine doses. We could welcome more travelers from the US and other countries with favorable epidemiological situations, such as Singapore, Australia, Israel and Korea," he said. – Richmond Mercurio, Paolo Romero