Ricky Lo, chronicler of Philippine cinema, 75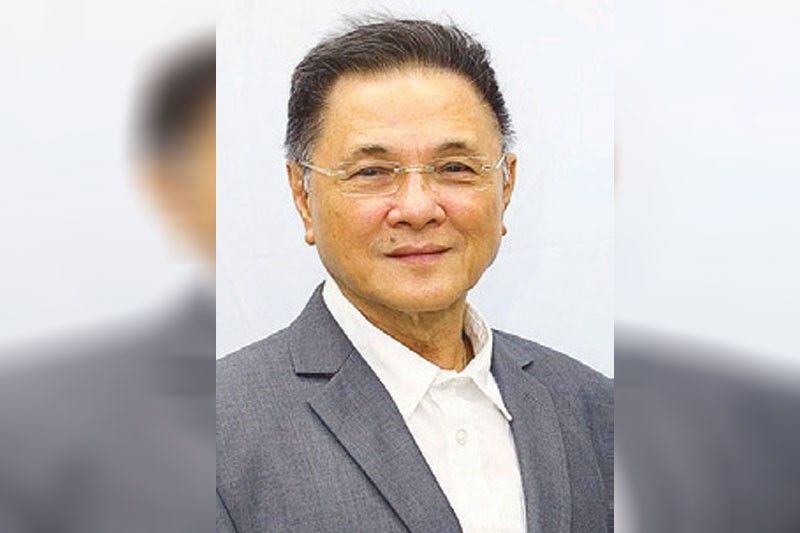 MANILA, Philippines — Ricardo "Ricky" Lo, The STAR's long-time Entertainment editor and columnist, passed away Tuesday night, leaving behind a legacy unrivaled in the field of entertainment journalism.
Sir Ricky, as he was fondly called by colleagues at his Port Area newspaper, died past 10 p.m. due to stroke, according to an official statement by his younger sister Susan Lee. He turned 75 on April 21.
A proud Waray, Sir Ricky was born in Las Navas, Northern Samar, where he completed grade school. He spent his high school years at the Tabaco Pei Ching School in Tabaco, Albay, where he would start writing and compiling letters to newspapers and magazine editors. He was an AB English graduate of the University of the East. But being a huge movie fan, Sir Ricky said the ultimate dream in his youth was to work as hardinero (gardener) of movie queen Susan Roces. He got more than what he dreamt of, building a career in journalism as stellar as the stars he covered.
From 1969 to 1972, Ricky worked as editorial assistant of Variety magazine, Sunday supplement of the old Manila Times where his Funfare column started. He joined the Philippine Daily Express as staff writer of ExpressWeek magazine and as deskman of The Evening Express and eventually of the main broadsheet. He later went on to work as editorial assistant for its Sunday magazine, Weekend, until 1986.
He would have stints as entertainment editor at The Manila Times and The Manila Chronicle before heading the entertainment section of The STAR, where he wrote his Funfare column and Sunday feature, Conversations with Ricky Lo, every day for more than three decades.
Even from his hospital bed, Ricky Lo beat deadlines and penned his widely read columns. He would have marked another career milestone this year – 35 years with The STAR, which he joined shortly after its launch in July 1986.
Known for his Curtain Raisers or blind items, scoops and wide network of what he called DPAs, the unprecedented access and trust given to him by many stars made Ricky Lo the superstar of the movie press.
"Ricky eschewed vulgar and vapid journalism for vintage entertainment writing. This brought out his characters in their diverse moods, graces and tempers, with a style that was at once alive, pointed and picturesque. Very few journalists achieve this blend," the late Teddy Benigno once wrote in a column.
He would document his signature showbiz storytelling in the books Star-Studded (1995) and Conversations with Ricky Lo (2001), which carried "groundbreaking pieces in which the stars interviewed reveal for the first time hidden facets and/or tightly guarded secrets of their lives."
"And I thank them for trusting me and, in the process, putting their lives in my hands," he said.
Loved showbiz
Since the announcement of his passing, tributes from celebrities, fellow journalists, industry bigwigs have poured in for the well-loved editor.
Viva boss Vic del Rosario Jr. said that he and Ricky started their careers in entertainment at the same time. "I formed Vicor Music in 1966. I met him a short while after that. He was a young writer who was always eager to be of help. During my past 55 years in the business, Ricky was always there. He loved show business and was ever supportive of all my endeavors. Be it music, the movies, managing talents, anything, he always had my back. My mornings will not be the same without Ricky's pages to start my day with. Rest well, my dear friend."
Veteran talent manager Annabelle Rama said that Ricky Lo was already part of the Gutierrez family.
"He's family. Siya lang ang reporter na hindi ako makapagsabi ng no or di ko alam. Once he asks me something, hindi ako pwede magsinungaling dyan. Siya lang talaga ang sinasabihan ko ng blind item at secrets. Hinahabol-habol ko pa lang si Eddie Gutierrez, alam na ni Ricky lahat ng sikreto ko. Ay naku nalungkot ako!" (He was the only reporter I couldn't refuse, and I could never lie to him… Ricky already knew when I had my eye on Eddie Gutierrez.)
Broadcast journalist Korina Sanchez recalled how Ricky began as her tormentor. "In the '80s and '90s, everyone in the industry revered and feared him. His Philippine STAR column was the column to be in. He makes or breaks you. Through years of talking he became a friend and supporter of this struggling, determined TV reporter and host. I gave him the scoops. And the friend eventually became an ally. In later years Ricky Lo was still Ricky Lo."
Singer Joey Albert, on the other hand, said that the editor was there for her even beyond interviews. "Ricky was always there for me whenever I had cancer... and not just for interviews... He would text me messages of hope every now and then. He was a genuinely loving person and I am blessed to have been touched by his kindness."
Martin Nievera said he couldn't help but cry when he learned of his passing.
"Ricky was one of the most feared and most respected writers we will ever know. If you got a Ricky Lo review it was always a 'keeper.' When you got a Ricky Lo blind item it was a 'creeper,' because 99.9 percent of the time he was right. How did he know? The world will never know.
"Well, I am blessed to say I had my share of Ricky Lo Keepers and Creepers, but what I am proudest to say is through it all Ricky was a friend. A dear friend whose words and wisdom to this day are as valuable as hidden treasure. I will miss him very much. The industry will never find another Ricky Lo. He could make you or break you and still be impossible not to love. I love you, Ricky! Thank you for documenting every memorable moment in my life and career. My every 'Ricky high' and my every 'Ricky Lo.'"
According to Jose Mari Chan, he has known Ricky for more than 51 years. "He was a good man, a gentle person, a loyal friend who never had anything bad or mean to say about another person. He was proud of his Chinese ancestry and was a consistent supporter of local artists. Ricky will surely be missed."
Sen. Grace Poe-Llamanzares said: "We lost a revered writer and dear family friend. Tito Ricky was like family to us. Not only did he write about almost all of our family's milestones, he celebrated them with us. He remained very humble and low-key even if he was one of the most sought-after showbiz and entertainment writers. Tito Ricky always knew how to put his interviewees at ease and treat them with respect.
"The name Ricky Lo became synonymous with the latest showbiz scoop because he always prioritized the truth and highlighted the positive values of his subjects. He was a credible and prolific writer. It's heartbreaking to lose a true friend and champion of the entertainment industry."
Ricky Lo's daily columns were the first drafts of the history of Philippine cinema, Senate President Pro Tempore Ralph Recto said in a statement issued as a tribute to Ricky.
On hiss column, Recto said: "Compile them and the results are the authoritative annals of the local film industry, by someone who penned it with a keen eye and a sense of fairness from his front-row seat."
Foreign Affairs Secretary Teodoro Locsin Jr. also mourned the passing of Ricky.
"He was a media icon, deservedly so; an immortal in his genre. Ricky Lo. You didn't exist socially if he didn't mention you," he said in a post on Twitter.
Kind to a fault
The sudden passing of the "superstar of the movie press" hit his colleagues hard.
Inquirer entertainment editor Rito Asilo said, "More than the respect that his reputation as a top entertainment journalist commanded, it was so easy to love Ricky because he was always generous with praise and kind to a fault. With me, he wasn't the hotshot writer he was – he was just a friend who shared funny, amusing, even naughty stories from his rich pool of experiences as an industry vet. We'd trade little-known secrets about the industry's big stars you'd never read about in our respective articles."
Former Bulletin entertainment editor Nestor Cuartero said that Ricky was a believer in the print media, "standing by it, its mission and vision, like a lovely narra tree, an icon, although he was slowly transitioning to digital, having just launched his own YouTube channel. Ricky, ever soft-spoken and low-key, had been the picture of kindness in everything that he did. His good heart and gentle soul will be missed by many as he was a friend to all, rich or poor, popular or not, known or unknown."
Ricky Lo also dabbled in television, becoming part of ABS-CBN's The Buzz and GMA 7's StarTalk and Ricky Lo Exclusives.
For his stellar achievements in the entertainment industry, he declined accolades and excused himself from award-giving events – except for one – owing to his discomfort at wearing barong and being thrust into the "spotlight."
Despite his public persona, even to his own team, he was very private, more worried about others than he allowed others to worry about him. People in and out of showbiz would attest to his generosity and support, and this was even made more pronounced during the pandemic, from sending his version of "ayuda" while supporting small businesses of co-employees, to extending work-related calls into kamustahan sessions.
These calls would often end up with him expressing his longing to go home to his province in Las Navas.
"The STAR lost more than a veteran editor, we lost an icon in the entertainment industry, the 'guru' of showbiz writing, the most highly respected entertainment journalist in the history of Philippine print media. But personally, I lost a dear and loyal friend. He can never be replaced, there is only one Ricky Lo. Godspeed, my friend. We will miss you," Philippine STAR president and CEO Miguel G. Belmonte wrote.
Ricky Lo is survived by two siblings and nieces and nephews. The family has asked for privacy as they mourn the death of their "generous and supportive" brother and uncle. His remains will be brought home to Las Navas. – Cecille Suerte Felipe, Helen Flores, Paolo Romero