Senators to government: Pre-pay COVID-19 vaccines for 2022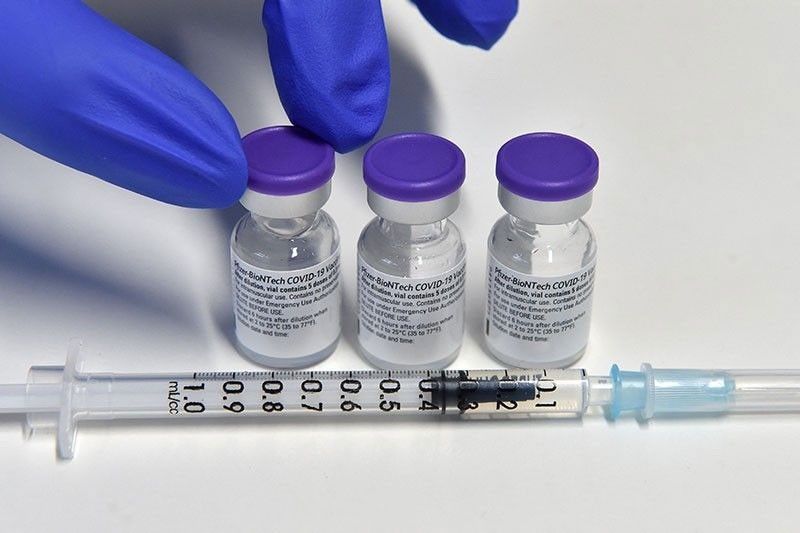 MANILA, Philippines — This early, the Duterte administration must start working on the procurement of COVID-19 vaccines the country will need in 2022 to ensure supply as it is unlikely the Philippines would achieve herd immunity by the end of the year as authorities claim, Senate President Pro Tempore Ralph Recto said yesterday.
Recto said there is an urgent need for the government to prepare for the country's vaccination requirements next year, to include pre-payment of purchases if necessary.
"We will surely need booster shots, so we have to anticipate that, anticipate the additional vaccines needed, anticipate also the new medicines for COVID-19," he told dzBB.
The country's health care system, including hospital beds, intensive care units and medical equipment, must be upgraded and increased for a possible worst-case scenario, he said.
"We must also pay our health workers, because they are our soldiers in this war. Let's pay our nurses, doctors, healthcare workers who take care of hundreds of thousands of our countrymen," the senator said.
He said the sooner the country achieves herd immunity with the vaccination of 70 million Filipinos, the sooner the economy will recover.
"We must anticipate that we might not be able to defeat the virus this year. This a global effort that might take more years to finish this off," he added.
He recalled that senators were surprised when Malacañang submitted the proposed budget for 2021 that hardly contained funding for vaccine procurement.
Recto recalled the move of Israel to start ahead of time in procuring vaccines, making down payments for the jabs early last year when the pandemic had just started spreading.
"They (Israel) calculated that it would be cheaper to pay a premium for the vaccines than to shut down the economy," he said.
World-class storage facilities ready
Meanwhile, Secretary Carlito Galvez Jr. yesterday said world-class cold storage facilities are ready for the arrival of different COVID-19 vaccines in the country.
"You know, all that we expect of our cold storage and chain supply are world standard. We are prepared to store Moderna, Sputnik or Pfizer at negative 80 degrees Celsius, negative 70, 18 or 30. We have many available storage facilities," Galvez said in Filipino.
Galvez, also National Task Force Against COVID-19 chief implementer and vaccine czar, said the Department of Health (DOH) has also entered into a third-party partnership with PharmaServ Express for the storage and delivery of COVID-19 vaccines from the airport to cold-chain facility and to various vaccination centers in the country.
"PharmaServ Express has the capability to accept vaccines that need different storage temperature requirements – from Sinovac's positive 2 to 8 degrees Celsius to negative 18 degrees required by Russia's Gamaleya, and even the negative 25 to negative 15 degrees temperature requirement of COVID-19 vaccine manufactured by Pfizer," he said.
"So we have nothing to be afraid of. We are well prepared for our chain supply," he added.
Galvez also noted the outstanding record of the DOH's third-party partner in delivering vaccines to various areas of the country safely and effectively.
"We have a good record. We have no report of spoilage. We even had additional doses," he said.
PharmaServ Express can distribute vaccines in two to four days without temperature breach, reaching the intended local government units and their constituents, he added.
DOH Supply Chain Management Service director Ariel Valencia said all the Russian vaccines, which arrived in the country on Saturday, would be directly brought to PharmaServ Express' facility in San Roque, Marikina City.
PharmaServ Express, which has also worked with the UNICEF, is ready for the arrival of SARS-CoV-2 vaccines manufactured by Gamaleya Research Institute and US' Pfizer, after receiving almost two million doses of Sinovac the past few months, Valencia said. – Rudy Santos