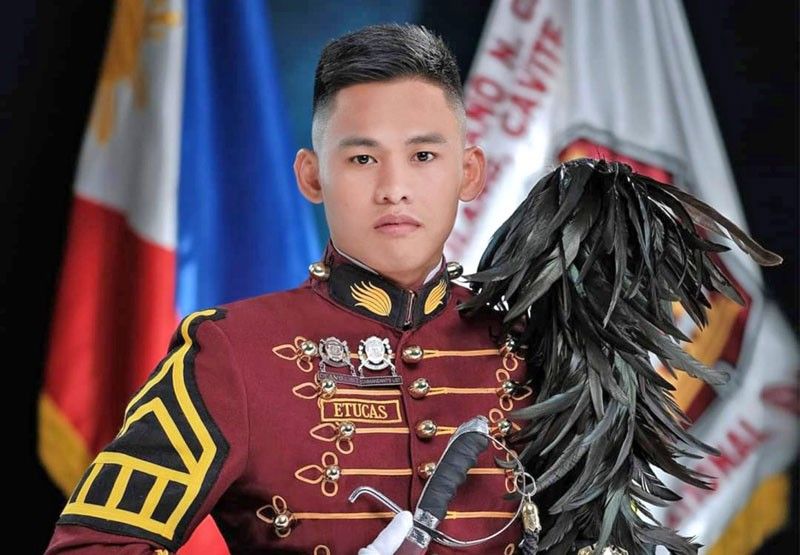 Top PNPA graduate vows not to succumb to corruption
MANILA, Philippines — In his valedictory speech, the top graduate of the Philippine National Police Academy (PNPA) vowed to never succumb to corruption and challenged his classmates to stand for what is right.
"We should not let corruption and immoral acts destroy our integrity and our organization, instead, be true to our service," Fire Inspector Kenneth John Etucas said in his speech before officers and fellow cadets of the Hinirang Class during the PNPA's 42nd commencement exercises at Camp General Mariano Castañeda in Silang, Cavite on Wednesday.
A native of General Santos City and son of a farmer and a housewife, Etucas reminded his classmates that they became public safety officers to serve the public and not the other way around.
"We swore to serve, not to be served. A public safety officer who has courage and integrity to stand firm for what is right and fair for the general welfare of the people and common good of our country," he said.
For Etucas, a government worker should also serve as an inspiration and motivation to others to reach their goals despite adversities and struggles in life.
"The most precious thing we can achieve in life is how we can influence and touch the lives of others," he said.
In Class 2021, Etucas is among 18 graduates joining the Bureau of Fire Protection, 14 opted to have a career in the Bureau of Jail Management and Penology while 193 graduates joined the Philippine National Police (PNP) as lieutenants.
Due to COVID-19 restrictions, graduation rites were held online. President Duterte, the guest of honor and speaker, also delivered his keynote speech virtually.
On Wednesday, PNP chief Gen. Debold Sinas formally welcomed the 193 new police lieutenants at Camp Crame in Quezon City.
"The PNP looks forward to the further development of the PNP Academy as the main source of commissioned officers in the police service," he said in a statement.
Sinas said the new officers have the option to be assigned in their home regions as part of the PNP regionalism policy. However, he clarified that some members of Class 2021 will be assigned to national support units to fill up requirements for officers.
Twenty-four were assigned to the Special Action Force, 15 to the Drug Enforcement Group and four to the PNP's Air Unit.