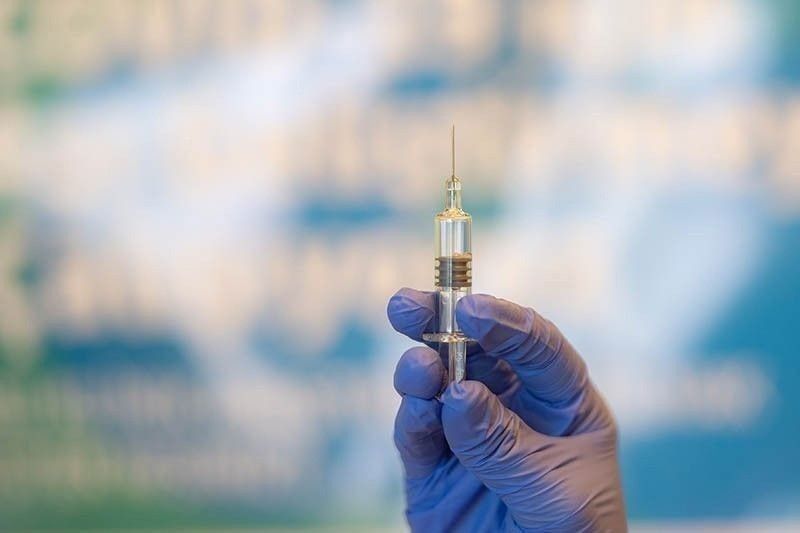 SEA vaccination rollout: Philippine ranks 4th
MANILA, Philippines — From third place last week, the Philippines is now ranked fourth among the 10 Southeast Asian countries in terms of the number of citizens vaccinated against the coronavirus disease 2019.
The National Task Force against COVID-19 (NTF), citing data based on reports from international media as of April 21, said the Philippines has injected 1.6 million doses of its vaccine supply to 1.4 million Filipinos.
This places the country behind Indonesia, which has administered 17.6 million doses; Singapore with 2.2 million, and Myanmar with 1.8 million.
This ranking, however, is not set against the backdrop of population per nation.
If population is to be considered, the Philippines would be ranked 7th in the 10-member Association of Southeast Asian Nations (ASEAN) as of the third week of April, according to think tank Our World in Data.
Based on its research, the 1.4 million Filipinos injected with at least one dose of the vaccines, so far, represent only 1.15 percent of the population.
Leading the ranking would be Singapore with 23.3 percent of its population injected with at least one dose, followed by Cambodia with 7.64 percent, Indonesia with 4.06 percent, Malaysia with 2.24 percent, Myanmar with 1.84 percent and Laos with 1.46 percent.
Trailing the Philippines would be Thailand with 0.82 percent, Brunei with 0.53 percent and Vietnam with 0.11 percent.
NTF policy chief implementer and vaccine czar Carlito Galvez Jr. said the Philippines was averaging 50 to 70 vaccinations a day because of the limited number of vaccines.
Speaking at the Palace press briefing yesterday, Galvez vowed that the government would average 120,000 inoculations per day by June once the bulk of vaccine supplies arrive.
"We can have an average of 120,000 (vaccinations a day), but this also means we need to have a (contingency reserve) of 3.3 million vaccines per month," Galvez said.
The Philippines started negotiating for vaccines as early as October 2020, but procurement and delivery have been snagged by several issues such as indemnity clauses and supply shortage in the global market.
"We saw in the global market that even if you placed orders quite early, we saw that 80 percent (of the global supply) were gotten by big countries like the United States, India, China, United Kingdom and nations from the European Union," Galvez said.
At present, the Philippines is administering China-made CoronaVac vaccine and British drugmaker AstraZeneca's vaccine.
Galvez said the country hopes to have a portfolio of at least seven vaccine brands this year, including Moderna, which experts said could be administered as a second dose regardless of the brand of the first dose received by a vaccinee.
Moderna lacks EUA
However, the US-brand vaccine could not be used in the country until it is issued an emergency use authorization (EUA) by the Food and Drug Administration (FDA).
"As long as a product has no EUA, it cannot be used to vaccinate our people," Department of Health (DOH) Undersecretary Maria Rosario Vergeire said.
"If it has no EUA, it cannot be brought into the country, and it cannot be used by our countrymen," she added.
As of yesterday, the FDA reported that Moderna has not yet submitted its EUA application.
Philippine Ambassador to the United States Jose Manuel Romualdez previously announced that the country is already set to receive the first batch of 200,000 doses of Moderna vaccines it procured by the middle of June.
Ban on anti-vaxxers
Yesterday, a lawmaker proposed the banning of individuals who refuse vaccination from entering shopping malls and other commercial establishments.
In pushing for a COVID-19 protection law, Cavite 4th district Rep. Elpidio Barzaga Jr. said measures to protect individuals already inoculated from anti-vaxxers are necessary.
"Even the right to travel shall be restricted," Barzaga said. "COVID-19 is real and it has come closer to home. It has touched all of us, where every one of us has a parent, sibling, relative, friend, co-worker who has been infected by this deadly virus."
He said it is constitutionally permissible for private establishments like malls to impose a regulation that only those vaccinated shall be permitted to enter while restaurants and hotels can accept only persons who have been vaccinated.
Also citing the General Welfare clause in the 1987 Constitution, Barzaga said: "The State can therefore enact a general law protecting those who are vaccinated from those who are not vaccinated." – Mayen Jaymalin, Edu Punay