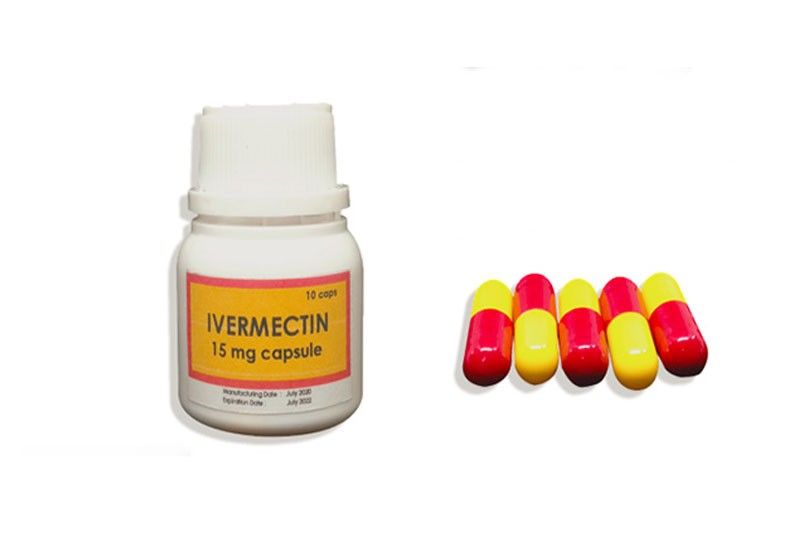 Undated photo of Ivermictin capsules.
Interaksyon/FDA/Released
Ivermectin now being sold online
MANILA, Philippines — A key leader of the House of Representatives yesterday warned online shopping platforms against claiming that Ivermectin tablets can cure COVID-19, after reports came out that the animal anti-parasitic drug can help contain the pandemic.
Deputy Speaker for trade and industry Wes Gatchalian said he appreciates that "online e-commerce sites like Lazada have clearly classified Ivermectin as a veterinary drug," but cautioned against any misinformation.
"There may be unscrupulous individuals who will use the leniency of these online sites that make the drug easily accessible, to prey on the public especially now when word has spread that Ivermectin may be used as a cure for COVID-19," the Valenzuela City congressman said.
Gatchalian likewise noticed "an increase in the number of sellers offering Ivermectin in e-commerce sites," prompting him to warn the public that this drug has "not been approved by the Food and Drug Administration (FDA)" for human consumption.
"People should never take animal drugs, as the FDA has only evaluated their safety and effectiveness in the particular species for which they are labeled. Using these products in humans could cause serious harm," he added.
The World Health Organization (WHO), for its part, is keeping an open mind on the possible use of Ivermectin for purposes of protecting individuals from being infected with COVID-19, saying there is no concrete evidence yet about its perceived efficacy.
"The issue with Ivermectin is that, based on that initial study and the currently available data, it is not strong enough for us to advocate the use of Ivermectin for treatment or prevention of COVID-19," WHO representative to Manila Dr. Rabindra Abeyasinghe said.
He issued the remarks last week during the hearing of the committee on health of the House of Representatives headed by Quezon Rep. Helen Tan – a doctor by profession – which looked into, among other things, about the efficacy of the drug.
Abeyasinghe also revealed that both the European and US Food and Drug Administration have "concluded," just like the WHO, that "Ivermectin does not and cannot be used for treatment of COVID-19 based on currently existing available data."
"What they are recommending is that we look at carefully planned, controlled clinical trials to have a proof whether Ivermectin works, and that is the global evidence that we have, not only from WHO but also from very stringent regulatory authority and medicines authority both in Europe and in North America," he told lawmakers.
According to the WHO official, there is no solid proof that people will get better if they take Ivermectin, or they will be protected from the virus itself – even if some have already prescribed the use of the drug that is used for animals. – Sheila Crisostomo