Guevarra to UN: Drug ops protocol not followed
February 26, 2021 | 12:00am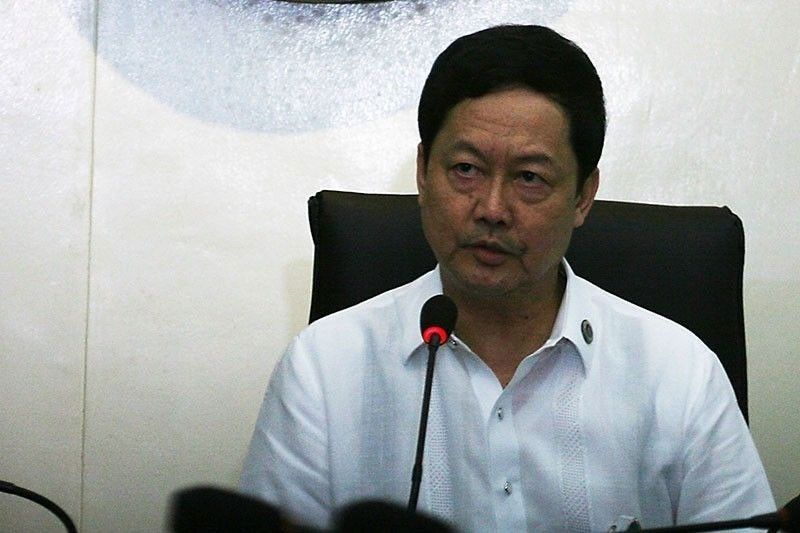 MANILA, Philippines — Justice Secretary Menardo Guevarra has informed the United Nations Human Rights Council (UNHRC) that standard protocol was not followed in many anti-narcotics operations where there had been deaths.
"Our initial and preliminary findings confirm that in many of these cases, law enforcement agents asserted that the subject of the anti-drug operations resisted arrest or attempted to draw a weapon and fight back. Yet no full examination of the weapon recovered was conducted, no verification of its ownership undertaken and no request for ballistic examination or paraffin test was pursued until its completion," Guevarra said before the 46th Human Rights Council Session of the UNHRC late Wednesday afternoon (Manila time).
"In more than half of the records reviewed, the law enforcement agents involved failed to follow standard protocols pertaining to coordination with other agencies and processing of the crime scene," he added.
So far, the review panel was only able to gather information from Bulacan, including San Jose del Monte City; Pampanga, including Angeles City; Cavite, including Bacoor City, and parts of the National Capital Region (NCR).
The Department of Justice chief also said the Philippine National Police (PNP) has been informed of the review panel's initial findings. In turn, the PNP told them that their Internal Affairs Service (IAS) investigated thousands of these incidents and scores of police officers had been recommended for administrative and criminal action.
Working legal system
For his part, presidential spokesman Harry Roque said that Guevarra's admission before the UNHRC proves that the domestic legal system is still working.
"That proves that our domestic legal system is working and there is no need for other institutions to intervene. Let us give our legal system a chance to function since we have transparency and open mindedness on the part of no less than our secretary of justice," Roque said.
The Commission on Human Rights (CHR) also welcomed Guevarra's statements and called for the release of the panel's full report.
"We appreciate that the Secretary of Justice declared that they will cooperate with us and committed to include us in the case buildup and evidence gathering in order to bridge victims of human rights violations with government," it added.
Tokhang vs leftists
Meanwhile, human rights advocates slammed a recent CAR Regional Law Enforcement Coordinating Committee (RLECC) resolution adopting a "tokhang-type" operation against armed communists and other known left-leaning personalities.
"Insurgency must be addressed, but it must be done with human rights at its core. We continue to condemn terrorism, as well as the use of armed struggle to topple the government. But we continue to stand that activism is not a crime. Our people should be free to express legitimate dissent and grievances for the government to act on," CHR Cordillera Administrative Region (CAR) director Romel Daguimol said in a statement.
"We condemn these resolutions as they directly violate the people's right to due process, to freedom of association, against illegal search and yes, the right to life. The heads of the government agencies in the region who signed them should be ashamed of themselves," said Cristina Palabay, secretary general of human rights advocate group Karapatan. – Janvic Mateo, Elizabeth Marcelo, Alexis Romero