TRO sought anew vs Anti-Terror Law
February 24, 2021 | 12:00am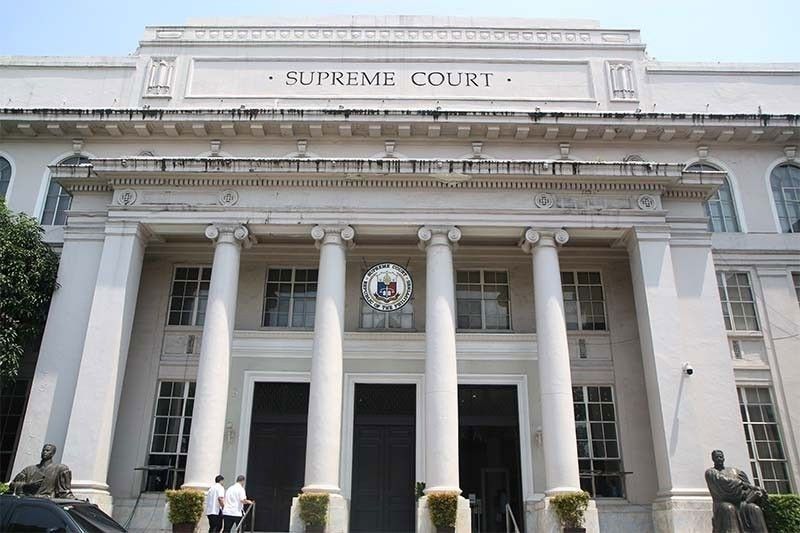 MANILA, Philippines — The 37 petitioners questioning the implementation of Republic Act 11479 reiterated yesterday their appeal to the Supreme Court (SC) to issue an injunction, citing supervening incidents that allegedly demonstrated the chilling effects of the Anti-Terrorism Law.
The petitioners have filed a 24-page joint reiterative motion, asking the high court to issue a temporary restraining order or writ of preliminary injunction to stop the implementation of the law until there is a final disposition on the consolidated petitions.
The SC justices failed to act on the motion during oral arguments on the law on Feb. 16.
In their motion, the petitioners said the supervening events and other recent developments "underscored the effect that the anti-terror law exerts on the public, restraining persons from exercising their freedom of expression and other constitutional rights."
"Such acts are indicative of the government's 'spirit of hostility, or at the very least, discrimination that finds no support in reason' with which it will implement the vague and overbroad terms of the law," they added.
Among the supervening events mentioned by the petitioners were the threats reportedly made by National Task Force to End Local Communist Armed Conflict head Lt. Gen. Antonio Parlade Jr. and Presidential Communications Operations Office Undersecretary Lorraine Marine Badoy.
Based on a news report, Parlade allegedly referred to the petitioners as "a friend, if not actually a supporter or member of the communist groups."
They also mentioned the separate arrest of Chad Errol Booc and Windel Bolinget, who were among the petitioners against the anti-terror law.
The petitioners likewise raised the point that religious and indigenous people's groups have been branded as alleged terrorist groups.
The assets of the Rural Missionaries of the Philippines, another petitioner against the ATA, were reportedly frozen. The group is said to be facing civil forfeiture proceedings before the Anti-Money Laundering Council on the claim that the religious group and its chapters have been providing financial and material support to the Communist Party of the Philippines-New People's Army.