Red Cross labs able to process 8,000 saliva samples daily
January 26, 2021 | 12:00am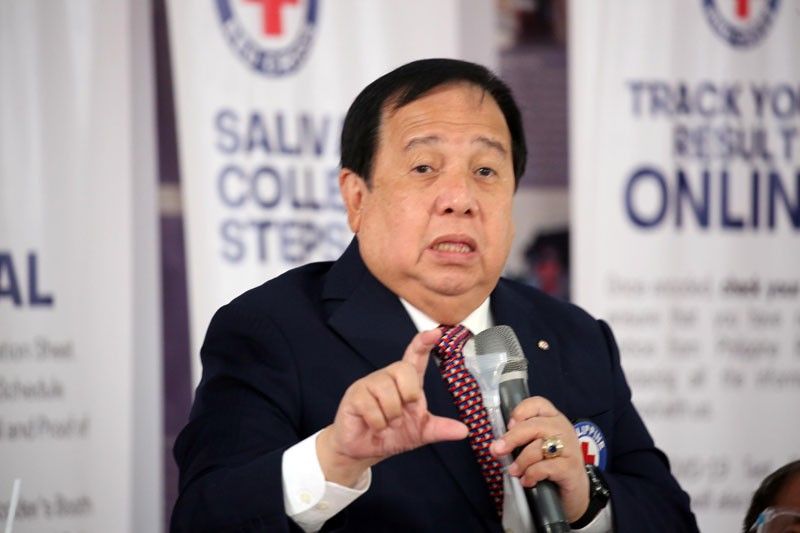 MANILA, Philippines — Metro Manila laboratories of the Philippine Red Cross can process 8,000 saliva samples for COVID-19 tests daily, which could increase almost fourfold when PRC provincial hubs are mobilized.
PRC biomolecular laboratories chief Paulyn Ubial yesterday said the Red Cross would be able to process 30,000 saliva tests for the coronavirus on a daily basis once the new mode of testing is rolled out in the provinces.
PRC laboratories in the provinces are located in Bacolod, Batangas, Cagayan de Oro, Cebu, Clark, Iloilo, Isabela, Subic, Surigao and Zamboanga.
The initial rollout of the less intrusive and cheaper mode of testing will be
limited to the PRC's
laboratory in its headquarters in Mandaluyong City and its molecular laboratory in Port Area in Manila – which was launched yesterday.
"We have 10 provincial laboratories. We are expecting to test there 22,000, so nationwide, that's 30,000 a day," she said in an interview with Teleradyo.
At a press conference, Ubial said the PRC was still waiting for the Inter-Agency Task Force on the Management of Emerging Infectious Diseases to approve the saliva tests in airports, as is being done by several countries like Japan and Singapore.
In saliva tests, persons will spit inside a sterile one milliliter vial that would be sealed and documented for results. PRC chairman Sen. Richard Gordon said it would cost P2,000 or less.
Testing czar Vince Dizon said saliva tests should be covered by PhilHealth.
Administering saliva tests also does not need a specimen collector and a skilled professional to wear personal protective equipment, nor expensive collection vials with transport media. It also does not need swab kits.
Sample processing time, according to the PRC, is also shorter with three hours instead of the six to seven hours for swab tests.
Filipinos who want to get saliva tests need to book an appointment using the link book.redcross1158.com. The organization advised those who want to avail themselves of the test not to smoke, eat, drink or gargle 30 minutes prior to their appointment.
The initial tests the PRC conducted last October yielded a 95 percent concordance rate with the gold standard reverse transcription-polymerase chain reaction (RT-PCR) tests, according to Ubial. This means that when patients tested positive or negative in RT-PCR, the same results came out in saliva tests.
Gordon described the new method as a "game changer," noting how it could serve as a substitute to swab tests. He, however, said swabs would remain the gold standard, saying the PRC still offers swab tests for RT-PCR processing if preferred by a patient.