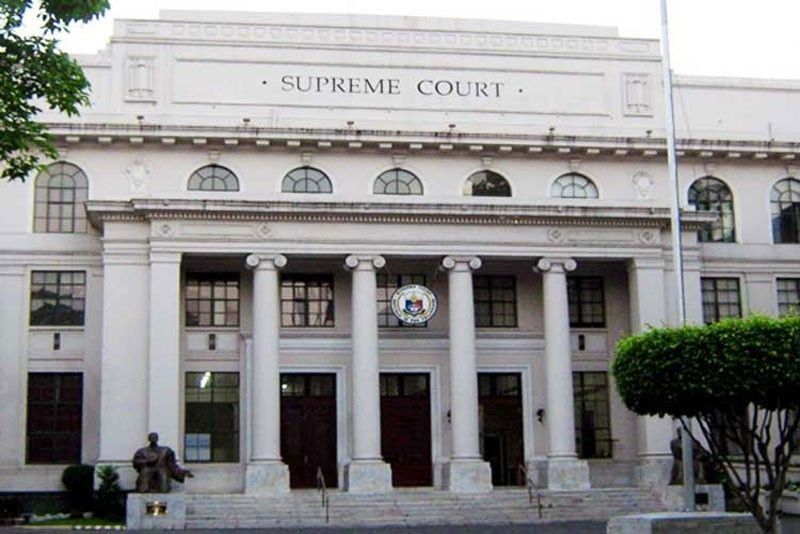 SC sets oral arguments on anti-terror law petitions
MANILA, Philippines — The Supreme Court (SC) has set on Jan. 19 the oral arguments for the 37 petitions questioning the constitutionality of the Anti-Terror Act of 2020, which took effect in July last year.
In a 10-page advisory signed by SC Clerk of Court Edgar Aricheta, it stated that the oral arguments will be held at the session hall located on the second floor of the SC's main building at 2 p.m. on Jan. 19.
The SC reminded petitioners and respondents to limit their discussions to the preliminary issues, answering questions whether or not a temporary restraining order (TRO) will be issued against the anti-terror law and whether or not it should be declared unconstitutional.
On the substantive issues, the SC told the petitioners and the respondents to limit their discussions to the questioned provisions and the definition of terms of the Anti-Terror Act of 2020.
The SC added that petitioners and respondents will be given 45 minutes each side to present their arguments based on the preliminary and substantive issues raised in their respective petitions.
Counsels of both the respondents and the petitioners are told to submit on Jan. 13 a court manifestation stating the names of the presenting lawyers on each issue and the time allotted for each lawyer.
The SC also said it will limit the number of petitioners and respondents that will be allowed to attend the oral arguments in compliance with the agreement reached during the preliminary conference held last Nov. 26, 2020.
"Only eight lawyers from petitioners' side shall be physically present at the en banc session hall during the oral arguments. Only one counsel per petition, if not among the eight presenting lawyers, will be allowed to physically attend the oral arguments," the SC said.
Those who will physically attend the oral arguments are required to submit their manifestation on Jan. 13, including a negative COVID RT-PCR test result taken within 72 hours before oral arguments.
For the solicitor general, the SC said he will be allowed to bring with him not more than three lawyers.