Hacker uses senator's credit card to buy food worth P1 million
January 7, 2021 | 12:00am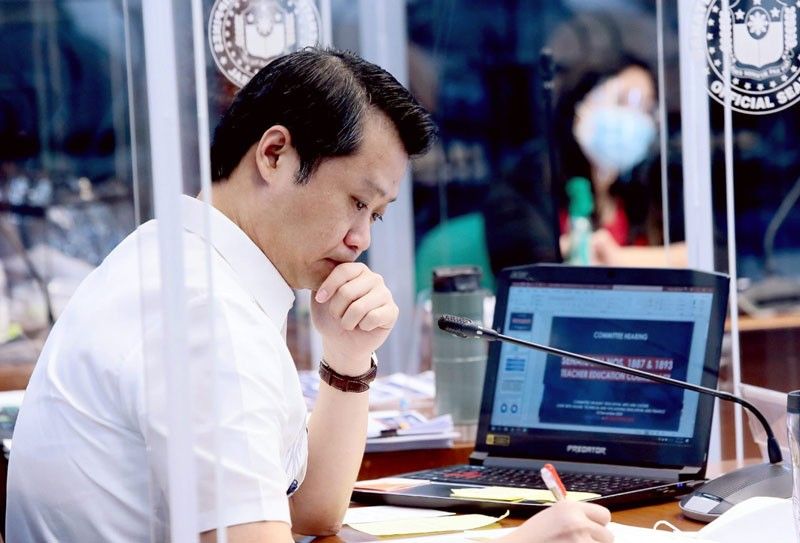 MANILA, Philippines — Hackers used Sen. Sherwin Gatchalian's credit card to purchase P1 million worth of food through a delivery app on Tuesday.
"My credit card has just been hacked! Someone ordered P1M worth of food at Food Panda in less than an hour. What is that lauriat (Chinese feast) for the whole barangay???" Gatchalian posted in mixed English and Filipino on his Twitter account.
Gatchalian accompanied his tweet with a picture of a screenshot of the supposed purchases made by the hacker with P300,851, P356,517, P323,247 and P96,265 provided to him by the bank.
"It is important to investigate and trace who (is/are the hacker/hackers). My point is, it's not just us, there are many more, I'm sure these hackers will not stop, they will continue to victimize, especially now we have the pandemic and many users online," Gatchalian said in an interview with Senate reporters via Zoom.
Gatchalian said he would file a formal complaint with the Valenzuela City police as a first step to tracing and investigating the hacking incident.
At around 2 p.m. Tuesday, the senator said he received a text alert of a request to change his phone number from the credit card company. However, since he was presiding over a hybrid hearing by the Senate committee on energy, he had no time to check his phone from 2 p.m. to about 5 p.m.
"Apparently the hacker managed to change my number, and when an OTP (one-time pin) was sent to confirm the purchases, the hacker was confirming them and ordered from Food Panda," Gatchalian explained.
After office hours, Gatchalian said he saw the alert and checked with the credit card company, which reported to him the transactions.
Gatchalian said it was the first time he experienced being victimized by hackers and with such a huge amount. He also noted that hackers have become innovative, such as changing the phone number of credit card users.
"What's important here is not the credit limit but the security technology of the bank even if your credit limit is small. It is still a problem. What's important for me is the security technology or the technology that makes sure the bank is not hacked," he said.
Gatchalian, who said he orders at most P2,000 worth of food through apps, does not rule out inside job or coercion or cooperation from those involved in all those transactions.
He said he would also ask government agencies for reports of the numbers of hacking incidents during the holiday season and the pandemic as the public has resorted to online transactions.
"Let's also see the reporting processes which is also very important. Me, I am in a position, but how about the ordinary people with a credit limit, like P10,000. Is it easy for them to complain? Are these banks paying attention to them?" he added.
He advised people doing online transactions to take all cellphone alerts seriously.