Roque slammed for jam session in wake of Ulysses
November 16, 2020 | 12:00am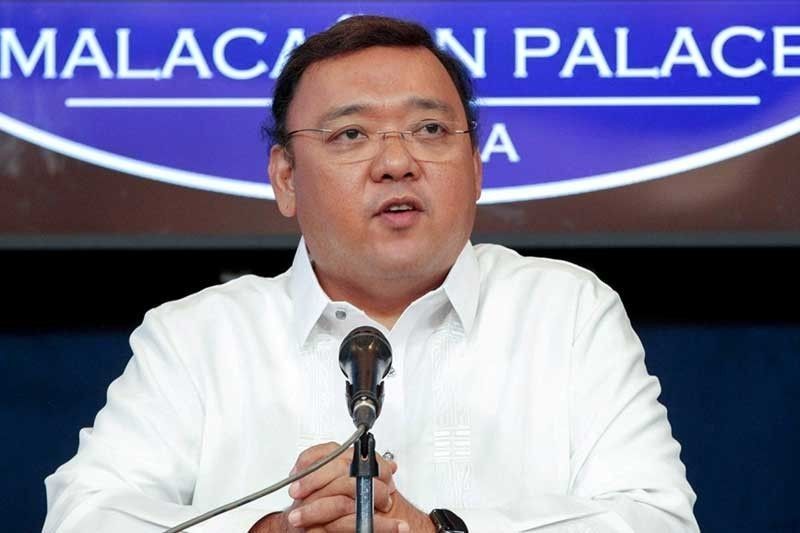 MANILA, Philippines — Fisherfolk group Pambansang Lakas ng Kilusang Mamamalakaya ng Pilipinas (Pamalakaya) has slammed presidential spokesman Harry Roque over a viral video showing him singing in a restaurant in Baguio City on Friday night amid the massive flooding caused by Typhoon Ulysses.
"While tens of thousands of Filipinos were suffering, calling saints in the middle of ravaging typhoon, the presidential spokesperson was having the time of his life like there was no disaster," Pamalakaya said in a press statement yesterday.
A video that circulated on social media showed Roque, accompanied by a band, singing the Eraserheads hit song "Pare Ko" in a restaurant in Baguio.
The merrymaking was amid the massive flooding in Metro Manila as well as Cagayan and Isabela following Typhoon Ulysses' onslaught.
Roque on Saturday defended himself, saying he was only "unloading" after a hectic week.
"Just when I thought I could unlade a little after a hectic week/s, my unremarkable singing as a means of unloading goes public and I get a beating," Roque lamented.
Pamalakaya national chairperson Fernando Hicap said Roque's behavior "reflects the government's ineptitude and worthlessness to people's plight amid disaster."
"The people's suffering caused by the successive natural disasters is being aggravated by the national government's neglect and sheer incompetence," Hicap said.
"No time to unwind when people suffer. Spox Roque should be ashamed of himself; his unloading time amid emergency situation was unbecoming of a public servant," he added.
He said while progressive organizations have been quick to respond to typhoon-stricken poor communities, the national government headed by President Duterte has been "snail-paced and inadequate" in its response.
"Despite the limited resources, people's organizations that are always subject to government's vilification and red-tagging campaign, are actually at the forefront of humanitarian services in a form of immediate relief assistance to vulnerable families affected by the natural calamities," Hicap said.
He said peasant organizations, led by Anakpawis, have been conducting feeding programs and relief pack distribution in Marikina and Rodriguez, Rizal since Thursday.
"We are currently on our fourth day of relief drive through Tulong Anakpawis. We want to extend our gratitude to our tireless volunteers and donors who keep on supporting our campaign to immediately assist and rehabilitate the lives of typhoon-stricken poor families," Hicap said.